49ers: Top 4 impact free agent targets still available
The San Francisco 49ers could still look to take advantage of a number of free agents who still remain unsigned. We take a look at four of those players.
The San Francisco 49ers appear to be gearing up for a busy few months after a relatively quiet start to the NFL offseason.
The team's most notable moves included trading superstar defensive tackle DeForest Buckner in exchange for cap relief and draft capital, as well as re-signing players like Arik Armstead and Jimmie Ward.
With the 2020 NFL Draft rapidly approaching and some additional cap space created through restructuring Jerick McKinnon's contract, the franchise has an opportunity to address their major needs.
Here are four remaining free agents that the 49ers should seriously consider.
Defensive Line
Mike Daniels
The 49ers face an interesting dilemma entering the 2020 NFL Draft. The team has the luxury of two picks in the first round.
However, they also have sizable holes that need to be filled at wide receiver, cornerback, and defensive tackle. San Francisco also lacks any picks in the second, third, or fourth rounds.
This means that the team will have an opportunity to fill two of their needs with top prospects, leaving the third as a reoccurring issue.
However, using some of their $13+ million in remaining cap space to make an offer to a player like Mike Daniels would round out the roster for another potential Super Bowl run in 2020.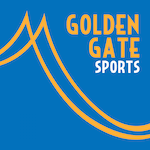 Want your voice heard? Join the Golden Gate Sports team!
Write for us!
Daniels was a Pro Bowl selection in 2017 and has been a consistent interior defensive lineman since his debut in 2012. In fact, he produced four or more sacks during a five-year stretch from 2013-2017. However, he has been an injury liability over the past two seasons.
The veteran lineman would be a great addition with major upside. His services would also be available at a discounted rate considering his subpar play these last few seasons.
He would help fill the void left after the Buckner trade, and allow the team to invest their first-round selections in other areas. Adding Daniels, a receiver, and cornerback in the first round, as well as a young defensive line prospect in the later rounds, would be an excellent way to end the offseason.
Damon Harrison
The 31-year-old Damon Harrison would be another ideal fit for the 49ers. The team cannot afford to make a serious offer to top options like Jadeveon Clowney. However, "Snacks" Harrison would fill their need well.
He was a monster from 2015-2018, before falling off a bit as a member of the Detroit Lions in 2019. Some of the decline can be attributed to age, while some is likely the result of a lack of overall talent on the rest of the Detroit defense.
San Francisco would be an ideal fit to help with both issues. The presence of stars like Nick Bosa, Armstead, and Dee Ford would allow Harrison to go from a prime playmaker to a complementary role.
He would not have to deal with double teams or opposing coordinators focusing on eliminating him from plays. He would be free to focus on using his strengths to make an impact.
If the 49ers were able to add a player of his caliber, they would also have a great deal on depth on their front seven. This would allow Harrison the opportunity for additional rest to help keep him fresh.
Defensive back
Prince Amukamara
This signing would likely take up a large chunk of the team's available cap space. However, it would be a phenomenal addition to the roster. The 49ers have a clear need for a cornerback to play opposite of Richard Sherman.
Prince Amukamara performed well in each of the past three seasons. In fact, he posted a PFF grade above 70.0 from 2016-2018. He would have the same effect on the overall roster as the signing of Daniels or Harrison.
If the team filled their need for a supplementary corner, they could then address their need at receiver with pick No. 12 and their need for a Buckner replacement at pick No. 31.
He would be a worthwhile investment to an already dangerous San Francisco defensive unit.
Eric Reid
This would be an ideal homecoming for player and team. Reid was a Pro Bowl-caliber safety in San Francisco from 2013-2017.
While there was some controversy surrounding him first stint with the team that made a reunion feel unlikely, Reid has reportedly expressed a public interest in returning to the Bay Area.
If he is willing to return at the right price, general manager John Lynch should make the move. Reid performed well in his two-year hiatus as a member of the Carolina Panthers before he was surprisingly released earlier this offseason.
He is still only 28-years-old and still has the ability to produce as a starting NFL safety. In the best-case scenario, he would supplant either Jaquiski Tartt or Jimmie Ward as an immediate starter with a team-friendly contract.
His worst-case option would be as a valuable third safety to provide excellent depth at the position. Reid is a good football player that could likely be acquired at a very inexpensive rate.
Make it happen, San Francisco!
Which remaining free agent would you like the 49ers target?