Welcome to Golden Gate Sports, the Bay Area Sports news and opinions site brought to you by the FanSided Network. Golden Gate Sports is dedicated to providing top-notch Bay Area Sports news, views, and original content. This site also serves as a community for like-minded fans to come together to catch up on the latest news and to discuss their passion.
Meet the Team
What's going one everybody! I'm Sean and I'm a recent Rutgers graduate now going for my Masters in Legal Studies at Arizona State. I've played baseball my entire life and still do to this day. I love talking sports and predicting games, so hopefully I can offer some helpful insight into a field I believe I know a little something about. Personal site is "Resurgent Sports" on WordPress. Make sure you check that out as well. Thank you!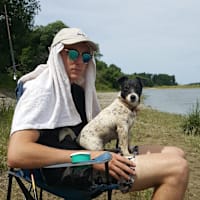 NBA fanatic and deprived Kings supporter.
I truly enjoy connecting with like minded individuals and spreading positive energy. I'm a NYC based talent who prides himself on being a jack of all trades.
Raised in Vacaville and now live in Modesto. Warriors, Giants, Stanford football, but most of all a Raiders fan. Currently in school for accounting but sports is my real passion. Love doing scouting reports, probably because the Raiders made me have to pay attention to the draft early every year due to their badness.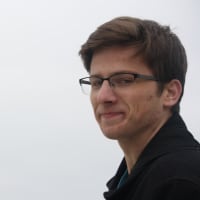 Marc Delucchi is a freelance journalist who focuses on sports, economics, politics, culture, and how they all intersect. He graduated from Kenyon College with a major in economics and minor in Spanish. Aside from reporting, Marc has previously worked as a play-by-play announcer, coach, and Amateur baseball scout. He has published articles for GrandStand Central, Around the Foghorn, Call to the Pen, Golden Gate Sports, Giants Futures, The Bigger Picture, and Baseball Prospectus.
Reporter, Anchor, Journalist, Derrick Rose stan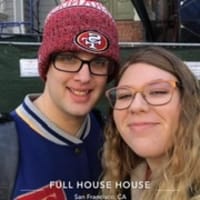 Hello!I'm 26 years old living in Calgary, Alberta Canada.I'm a huge sports fan!
Allen Settle covers the New York as a sports writer at Fansided. He has covered the New York Mets at Rising Apple since 2018 and the Knicks at Daily Knicks since 2020. He also previously contributed to Golden Gate Sports, covering the Bay Area teams in California. Use settledownsport@gmail.com to contact Allen for business inquiries or comments
Bay Area born and raised.
Seth double majors in History and Spanish and minors in Journalism at Temple University in Philadelphia, PA. Born and raised as a sports fan in the suburbs of NYC, he has written for school newspapers and multiple sports websites since he began taking up his passion for sports content creation. When he's not busy writing about sports, find him talking about them, watching them and going to games when he can, especially baseball games. Feel free to give his stuff a read if you're so inclined. It's always appreciated!
Morgan is just okay at sports, so now he writes about athletes that are more than okay. He lived in Chicago for Jordan's Bulls, moved to LA during the Lakers dynasty, and now resides in The Bay Area, where the Warriors rain threes and rings. Subtle flex. He holds a degree in Creative Writing from San Francisco State University which means he has five jobs.
I'm Dalton, currently a senior at UWSP. Wisconsin kid.
Quentin Thorne is a student journalist at Hofstra University. With Fansided, Quentin is the Site Expert for Blades of Teal and a Contributor for the Rip City Project. Also, Quentin is an Associate Producer for Sports Beat on Hofstra's HEAT Network.
Write for Us
We aren't called FanSided for nothing. Our network of sports, entertainment and lifestyle sites are powered by fans that want to cover their passions! Whether you are just looking to get your start in online media or you want to contribute to your favorite site as a hobby, FanSided wants to hear from you.
Whatever your goal, FanSided can help your voice be heard. If you are interested in writing for any of our sites, please be sure to check out our openings page and submit a proposal.
About FanSided
The idea of FanSided was born in 2007, when two brothers felt that their favorite team, the Kansas City Chiefs, was being under-covered by the mainstream media. Taking matters into their own hands, they launched Arrowhead Addict, a move that would spawn the creation of FanSided in 2009, a network of over 300+ fan-powered unique sports, entertainment and lifestyle sites dedicated to team-specific, sport-specific, genre-specific, and fanbase-specific coverage.
From sports, movies and TV to lifestyle and tech, FanSided has you covered.
Advertise/Contact Us
Let's stay in touch. If you'd like to advertise with us, partner with us or have feedback, please fill out our contact form.
Email us: goldengatesports@fansided.com
Write us: Sportority Inc., 462 7th Avenue, Floor 4, New York, NY 10018
Legal Disclaimer