49ers: Who should the team target with the 13th overall pick?
The San Francisco 49ers recently traded DeFrorest Buckner for the 13th overall pick in the 2020 draft. Here are the prospects that the team should target.
Despite having a relatively small amount of available cap space, the San Francisco 49ers were able to make a major splash during the free agency signing period. Rather than signing a top player, this transaction came via a blockbuster trade.
The 49ers made the shocking move to trade star defensive tackle DeForest Buckner to the Indianapolis Colts in exchange for the 13th overall pick in the 2020 NFL Draft.
While this move puts the team in a position where they must adjust to life without a former Pro Bowler and team captain, it did save San Francisco from having to pay a hefty price tag to retain their star.
Buckner reportedly signed a five-year contract worth $21 million per season upon his arrival in Indianapolis.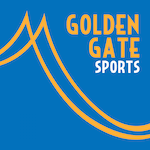 Want your voice heard? Join the Golden Gate Sports team!
Write for us!
While there is a discussion to be had about how the franchise will replace Buckner's presence in the middle of the defensive line, there is a much more interesting aspect to this deal.
What will the team do with the 13th pick? Here are some worthwhile options.
Quarterback
This is the boldest and unlikely use of the draft pick. But hear me out. I recently wrote an article about why the 49ers would be wise to use the Tom Brady transition to allow Kyle Shanahan to start fresh at the quarterback position.
This would involve shopping incumbent starter Jimmy Garoppolo via trade (potentially to a QB needy team like the New England Patriots) in order to move away from his large contract.
In turn, the team could then turn their attention to adding a young, inexpensive, signal-caller for Shanahan to work his magic with.
Sitting at pick No. 31 felt like an awkward space for this type of move. However, the newly acquired 13th pick would allow the team to have a legitimate chance at top prospects like Justin Herbert or Jordan Love.
Shanahan turned Matt Ryan into an MVP and got to a Super Bowl with Garoppolo. Imagine what he could do with the opportunity to build an offense around an elite prospect. And imagine the roster he and John Lynch could build with all that available cap space.
I truly believe this would be the team's best move.
Wide Receiver
Now, back to the land of likely outcomes.
San Francisco could certainly benefit from bolstering their core of receivers. The team currently has one of the most dangerous weapons in football in All-Pro tight end George Kittle.
They also have a budding star in Deebo Samuel. However, the offense could be drastically improved by adding another top pass-catcher outside the hash marks.
Game-changing options such as Alabama stars Jerry Jeudy and Henry Ruggs III, as well as Oklahoma's CeeDee Lamb could all be options at pick No. 13.
Cornerback
The 49ers would also greatly benefit from adding another top defensive back to play alongside Richard Sherman. It is difficult to imagine that consensus No. 1 corner Jeffrey Okudah would fall as far as the 13th pick (he is projected to be selected as high as third overall).
But it's not out of the realm of possibility.
Other options include players like C.J. Henderson out of Florida, Damon Arnette of Ohio State, or Trevon Diggs of Alabama. While each of these players is a highly regarded prospect, each has been given a first-to-second round grade.
If San Francisco has their heart set on adding a cornerback, their best option would likely be to wait to see if any of this trio is available at pick No. 31.
Defensive Line
It could be possible that the team elects to use their newly-acquired capital to select Buckner's replacement. Doing so could allow the Niners to find similar production from a much younger and less expensive player.
South Carolina's Javon Kinlaw would be a great fit with the 13th pick. He has amazing quickness and upper body strength that should allow him to generate a Buckner-like pass rush up the middle.
Derrick Brown and A.J. Epenesa would also be good options.
Trade Down
It is also worth noting that the 49ers currently have an extremely top-heavy collection of draft picks. While they hold two sections on Day 1, they are void of a presence in the second, third, or fourth rounds.
If Lynch and Shanahan don't love their options when they go on the clock, there is a real possibility that they could trade down to acquire a bigger collection of draft capital.
Which players would you like to see the 49ers target with their top two picks?