49ers: Gauging the impact of re-signing Arik Armstead
The San Francisco 49ers are reportedly working on extending star defensive lineman Arik Armstead. What would be the impact of such a move?
The San Francisco 49ers enter this offseason with a number of key players set to hit free agency and very little money to bring everyone back. And perhaps their most high-profile internal free agent remains defensive lineman Arik Armstead.
Armstead broke out this past season after four underwhelming seasons. The former Oregon star recorded a career-high 10 sacks which was more than he had had in his first four NFL campaigns combined.
On top of that, he was able to start all 16 games for only the second time in his NFL career after injuries had plagued a couple of his prior years. He looked like a new player in 2019, but with his contract set to expire, the 49ers have a major decision to make.
Per Spotrac, the 49ers have just under $18 million in projected this offseason, although a few roster moves could boost that number up a little. That barely leaves them enough money to re-sign Armstead, let alone other key pending free agents.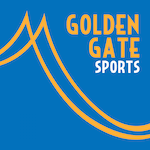 Want your voice heard? Join the Golden Gate Sports team!
Write for us!
Aside from Armstead, the 49ers will also have to make decisions on important starters such as Jimmie Ward and Emmanuel Sanders. If the team were to extend Armstead, there's no chance they'd be able to bring everyone back.
For this reason, it was expected that the 49ers would do one of two things. Either they would place the franchise tag on Armstead and allow him to prove himself again in 2020 after a breakout 2019 campaign.
Or the less appealing option would be to just let him walk. That's certainly less than ideal.
However, ESPN's Josina Anderson reported on Monday that the 49ers are actively "working on getting a deal done" with their star defensive lineman. That comes as a surprise given the rumors we've been hearing in recent weeks.
But if the 49ers were able to strike a deal with Armstead, what would be the repercussions?
Re-signing Arik Armstead would put the 49ers in an even deeper cap bind than they're already in. It might ultimately be worth it, but San Francisco must be well aware of what this would mean.
For starters, there would be absolutely no chance that the team could bring back both Ward and Sanders.
Armstead could make up to $15 million per season which would consume essentially all of the 49ers' remaining cap space. Now, with the salary cap expected to increase as much as $40 million over the next two seasons, this isn't a huge issue in the future.
San Francisco still has to worry about extending the like of DeForest Buckner and George Kittle in the near future, but the Armstead contract isn't as concerning as it first seems.
But in the short term, it will prevent the team from making many moves this offseason.
Now the question becomes, which player are the 49ers more likely to re-sign? Ward or Sanders? The safe bet is to assume that Ward returns and Sanders heads elsewhere.
Ward solidified the free safety position for the team last season and likely won't command as much money on the open market despite his excellent season.
It will hurt parting ways with Sanders after only a half a season — especially given that the 49ers surrendered a second and third-round pick to acquire him — but it might just be the price they have to pay.
Either way, someone is a goner.
The hope is that even after re-signing Armstead, the 49ers would be able to bring back one of either Ward or Sanders. But the hopes of retaining both remain an unattainable pipedream.
If Arik Armstead is ultimately extended, 49ers fans should celebrate. But they should also prepare for the departure of one of their key starters.