49ers: Pain of the Super Bowl 54 loss will sting for a while
The San Francisco 49ers' heartbreaking loss in Super Bowl 54 to the Kansas City Chiefs stings, and it's going to sting for quite some time.
One of the toughest parts of being a fan turned journalist, is writing about a good game which features your favorite team that went horribly wrong in the final half of a quarter. This was the case for me and my beloved San Francisco 49ers who were defeated in Super Bowl 54 by the Kansas City Chiefs.
Although I have an obligation to conjure up the right words in order to complete this article, I must admit that I'm not quite ready to move on so easily and writing this without sounding like a rant, may prove difficult to achieve.
So here goes nothing.
Championship was given, not earned
The 49ers have played some really amazing football throughout the entirety of the 2019 season. There were only two lackluster performances the Niners delivered all year, and they picked the worst time to deliver their second dud.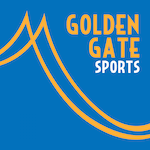 Want your voice heard? Join the Golden Gate Sports team!
Write for us!
The first performance came in Week 15 while playing host to the Atlanta Falcons (7-9), which was supposed to be a cakewalk in the eyes of many. However, the Falcons showed plenty of heart and fight that eventually translated into a 29-22 win.
By this time of the season, San Francisco was positioning themselves for the No. 1 seed and the loss was viewed as a slight setback to a special season.
Anyway, fast forward to Super Bowl 54 which was played on February 3rd, 2020. As I stated before, the 49ers had a special season and that earned them a trip to Miami so they could compete on the game's biggest stage.
For three-and-a-half quarters, the 49ers looked really good and dominant, something we've grown accustomed to seeing from the players all year.
By the end of the third quarter, San Francisco held a 20-10 lead and quarterback Patrick Mahomes was clearly having his worst game of the season, by far.
The 49ers had a nice running game going (as it's been all year), Jimmy Garoppolo had pretty darn good numbers (18-for-22, 195 yards, one touchdown, one interception) and the defense was making life miserable for Mahomes and company.
Unfortunately for San Francisco, games aren't decided within three quarters and the fact that they had this game in the bag, will haunt them until training camp begins.
Too many overreactions
Holy cow! I cannot believe the overwhelming amount of hatred the 49ers are receiving because of this loss. Look, as a die-hard fan of the team for a little more than three decades, I totally understand the anger and frustration after suffering a gut-wrenching loss.
When you have a coach that's been there before with a similar outcome, there's a tendency to link his previous failures with the current situation. Unfortunately for head coach Kyle Shanahan, this is a movie he's all too familiar with.
After the great collapse in Super Bowl 51, as an offensive coordinator for the Atlanta Falcons, Shanahan found himself on the wrong end of yet another collapse in Super Bowl history.
Just like many of the 49ers Faithful, I am still dealing with a great deal of pain and disappointment which will linger well into the new season.
My emotions stem from knowing how special this team was and watching them crumble in the waning minutes of the Super Bowl, was something many of us weren't expecting.
However, I'm truly disappointed and shocked at the 49ers fanbase who are ready to bail on Shanahan and Garoppolo. Yes, Garoppolo did miss a few crucial throws that he's made all year long and perhaps Shanahan did have a brain fart down the stretch of the game.
Nevertheless, San Francisco is not in Super Bowl 54 without either of them and I wish the fanbase would recognize that fact. I mean, does anyone remember what this team looked like before the arrival of Shanahan and Garoppolo?
We weren't even close to being in the same sentence as Super Bowl and by this time last year, many were salivating over the No. 2 pick in the NFL draft.
A loss on the game's biggest stage is nothing to make light of because of the grueling journey it takes to get there. As angry and hurt I am about the final outcome, I am taking the opposite approach and not giving up on our coach/QB duo.
What folks don't realize is that the 49ers were really ahead of schedule. This season was technically supposed to be last year's season, but unfortunately, it was derailed because of Garoppolo's injury in Week 3.
The one positive I can take from such a disheartening loss is knowing that most of the coaching staff will return along with some key players from the injured reserve. Now does this automatically solidify a spot in Super Bowl 55?
No of course not, but with such a solid foundation and family-oriented structure in place, I have the utmost confidence in my beloved organization to compete just as hard.
Honestly folks, I didn't even think I'd be able to make it through this article. It took me two and a half days to lift myself out of this mini-funk and start looking ahead to next season.
The road back to the big dance will not be as smooth and many other teams will now be gunning for the 49ers. The NFC is always a competitive race and you better believe many other teams have already taken notice of San Francisco's success.
Although we will have a big bullseye on our chest going into next year, I don't think that will bother the 49ers much. They'll be back hungrier and more determined to finish the job.
So be patient and trust the process Faithful, we're just getting started!!