49ers: Jimmy Garoppolo isn't elite, but he can lead the team to the Super Bowl
San Francisco 49ers quarterback Jimmy Garoppolo may not be elite, but he is more than capable of leading the team to a Super Bowl now and in the future.
The San Francisco 49ers know what to expect from quarterback Jimmy Garoppolo at this point. At the very least, they know what to expect from him at this stage in his career.
He isn't an elite passer and he will certainly make his fair share of boneheaded mistakes. But the 49ers can and do win with him, and that's ultimately all that matters at the end of the day.
Garoppolo's season numbers are acceptable, but nothing too earth-shattering. In 10 games so far this year, Garoppolo has thrown for 2,478 yards and 18 touchdowns but it is his high turnover rate that has people most concerned.
The 28-year-old has tossed a whopping 10 interceptions to go along with seven additional fumbles ranking among the worst quarterbacks in the NFL in turnover-worthy plays.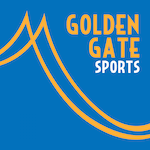 Want your voice heard? Join the Golden Gate Sports team!
Write for us!
Garoppolo ranks sixth in the league behind the likes of Jameis Winston, Daniel Jones, and Josh Allen in combined interceptions and fumbles this season. Not exactly an ideal statistic to rank highly in.
But while Garoppolo will make his mistakes, the 49ers have proven that they are able to overcome his miscues more often than not. And part of that is actually as a result of Garoppolo himself.
The Eastern Illinois product commits some ugly turnovers and will typically make the NFL's lowlight reel on a weekly basis for one or two errors, but something else has remained consistent through every game this season.
He always puts his team in a position to win.
And with the running game's struggles over the past few weeks, it has been Garoppolo who has thrived and led an offense that quite frankly would have been lost without him.
Working without his top target in George Kittle and his top running back in Matt Breida, Garoppolo threw for 424 yards and four touchdowns to lead the 49ers in a thrilling comeback victory over the Arizona Cardinals this past Sunday.
Apart from underrated rookie Deebo Samuel who put together a career day, the 49ers leading receivers on the afternoon were fullback Kyle Juszczyk and special teams ace Richie James. And Garoppolo's four touchdown passes came courtesy of three virtual unknows.
Two went to former undrafted tight end Ross Dwelley who was filling in for Kittle while the other two went to Kendrick Bourne and Jeff Wilson — not exactly household names.
Garoppolo took advantage of a porous Cardinals defense that was stacking the box to defend the run all game long. 49ers running backs rushed for just 27 yards on 18 carries for a measly 1.5 yards per attempt.
And yet, Garoppolo and the passing game excelled.
At this stage, the 49ers know what they're getting with Jimmy Garoppolo. A quarterback who will make a truly horrific mistake or two each game but who will also keep the team competitive and put them in a position to win.
Garoppolo followed up a horrendous third-quarter interception with a 10-play touchdown drive in which he accounted for all 75 offensive yards. And his late-game, fourth-quarter interception was followed up by a game-winning eight-play, 65-yard touchdown drive.
He makes mistakes, but he finds ways to make up for it.
Of course, this won't always work and quarterbacks aren't always given an opportunity to make up for back-breaking mistakes. But fortunately, he has the luxury of playing alongside one of the best defenses in the game today.
The combination of Garoppolo and the 49ers defense has proved to be a winning formula thus far, and while their upcoming stretch of games against the Green Bay Packers, Baltimore Ravens, and New Orleans Saints will prove a lot about this team, they've been successful to this point.
Garoppolo isn't an elite quarterback and his mistakes are infuriating, but when it matters most, he's proven he could get the job done.
And given the current state of the roster, Jimmy Garoppolo could absolutely lead the 49ers to a Super Bowl.