San Francisco 49ers: Game breakdown and prediction for Week 10 against Seattle Seahawks
The San Francisco 49ers' biggest matchup of the year comes Monday night against the best quarterback they've seen all season. Is this where their streak comes to an end?
The San Francisco 49ers put their undefeated record on the line Monday night against the Seattle Seahawks at home in a matchup of two great NFC quarterbacks and hotshot head coaches that is set to be one of the better games of the year up to this point in the season.
Will it be the 49ers who survive and extend their undefeated streak or will it be Pete Carroll's Seattle Seahawks who can take them down and prove that the NFC West is still their division?
Not too long ago, Seattle vs. San Francisco was about as big-ticket of a matchup as you could ask for in the NFL. Way back when the Legion of Boom ruled the NFC and Jim Harbaugh's 49ers were a close step behind them, a game between these two teams had a Super Bowl electricity to it.
But the last few years haven't been so kind to this rivalry. Harbaugh left the 49ers and the Legion of Boom disbanded leaving only a handful of players remaining from that storied Seahawks roster that went to two consecutive Super Bowls.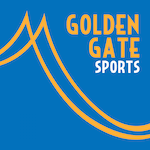 Want your voice heard? Join the Golden Gate Sports team!
Write for us!
Enter Kyle Shanahan and Jimmy Garoppolo.
The 49ers have revitalized their franchise and the Seahawks have seen a resurgence of their own with Carroll leading them to the playoffs last year and Russell Wilson developing into a top-four quarterback in the NFL.
We now have both the Seahawks and 49ers back to glory days and this game is going to be a lot of fun to see play out.
With any undefeated team, there are two ways to approach picking their games. You can either just roll with the punches and not pick against them, or try to outthink the room and try to guess correctly as to when exactly they'll fall.
I, for one, picked them to lose to the Los Angeles Rams way back when and also thought the Carolina Panthers would push them to the brink. This Niners team calmly handled both of those games and won going away rather convincingly.
But here I sit once again trying to outthink the room and not learning my lesson after the first two tries. Yes, I could just sit here and go with the 49ers because that's the easy thing to do.
But that's no fun.
I'm taking the Seahawks in this game and here's why. First and foremost, have the Niners played a quarterback yet that's better than Garoppolo? No.
Well, this week they do in Russell Wilson who's completing 68.3% of his passes and has thrown 22 touchdowns to just one interception on the season. Not only is Wilson an elite quarterback in this league, but he's having an MVP-caliber season by all counts.
As good as San Francisco's defense is, and believe me, I know it's top-two in football, it hasn't played Wilson yet.
Secondly, remember last week's article on the Cardinals game? Kyler Murray found some holes in this Niners defense utilizing his mobility and his deep threats.
The way to (possibly) take down this mighty 49ers defense could very well be a mobile quarterback/deep threat receiver combo, which Seattle very clearly has in Wilson and Tyler Lockett.
We also have to take into consideration that Josh Gordon will be suiting up for Seattle in this game in his return to the field after the New England Patriots dumped him.
Gordon and D.K. Metcalf combine for two huge 6-foot-4 bodied receivers with vertical speed and physicality in their favor over defensive backs.
So, you have two huge receivers who can move down the field in Gordon and Metcalf, plus the little guy who can sneak into the open field in Lockett, plus a future Hall-of-Famer in Russell Wilson to try to wrangle if you're the 49ers.
Can they pull it off and remain undefeated? Absolutely. I'm just saying this is a tough matchup for them and probably their toughest test to date.
Where the 49ers could pull away here, and what I'm worried about on Seattle's end is the fact that Seattle's defense and pass rush isn't very impressive this year allowing nearly 26 points per game and 278 passing yards per game.
The Seahawks are very vulnerable on the back end and their pass rush is young and hasn't exactly clicked yet. On top of that, they're now down their starting center going up against one of the best front-sevens in all of football.
Maybe I'm overthinking it, but I got the Seahawks in this game 19-13. I think both teams are going to come out slow and take some time to adjust to each other's defense.
Neither team will move the ball very well early. But Wilson will pull through in the second half and the Seahawks defense will force a couple of key turnovers.
Let's see what happens.