Sacramento Kings: Marvin Bagley could mirror De'Aaron Fox's development
The Sacramento Kings saw the rise and development of young point guard De'Aaron Fox last season. Could we see a similar rise this season with Marvin Bagley?
The Sacramento Kings surprised a ton of people last season and their unlikely success was due to the rise of young players such as De'Aaron Fox and Buddy Hield. Meanwhile, rookie first-round pick Marvin Bagley mostly played second-fiddle.
Bagley was selected by the Kings with the second overall pick in the 2018 NBA Draft and was considered a raw, but high-upside developmental prospect.
He incredible athleticism gave him a high ceiling, but there were some elements of his game that needed work — primarily his defense. Bagley struggled when it came to team defense as he was too often caught flat-footed or out of position.
The Duke product's athleticism and lengthy frame allow him to be an above-average shot-blocker as he averaged an even one block per game last season. But he's going to need to work on the intricacies of NBA defense if he's going to take that next step.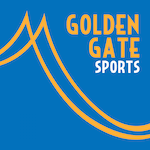 Want your voice heard? Join the Golden Gate Sports team!
Write for us!
On the offensive side of the floor, Bagley needs to work on becoming more versatile.
Bagley shot just 31.3% from three-point range which is below-average for a modern-day stretch four. However, his outside shot did seem to get better as the year went on and he became more confident on the offensive side of the floor.
But despite his expected rookie struggles, Bagley showed glimpses of future NBA stardom.
His post-game still remains a major strength even if he's sometimes a bit too reliant on his left hand. Bagley relies on his athleticism to help him initiate scoring opportunities on offense using his agility and incredible leaping ability to create mismatches with opposing defenders.
On the season, Bagley averaged 14.9 points and 7.6 rebounds all playing in just 25.3 minutes per game as a rookie. Expect the former top draft choice to see his numbers increase when asked to play 30+ minutes in a starting role this season.
And that's the thing. Bagley wasn't asked to be the face of Sacramento Kings basketball last year. He wasn't asked to be a top scorer on the team, nor was he asked to even be a starter.
Now-former head coach Dave Joerger was simply focused on his development. For better or for worse, Joerger didn't feel that Bagley was ready for a starting role just yet. Instead, it was veteran Nemanja Bjelica who filled in as the starter at power forward.
But with Bjelica expected to take a back seat role under new head coach Luke Walton, the 2019-20 season could be Bagley's time to shine.
Last season, the Kings were witness to a true breakout season from 2017 first-round pick De'Aaron Fox. After a very disappointing rookie campaign that saw many already questioning the pick, Fox proved his doubters wrong with a standout year.
Not only could Bagley mirror Fox's massive leap in Year 2, but his teammate could also be the player who helps him take that next step.
With Fox running the floor, the Kings offense was more explosive and exciting than it's been in years. Fox's facilitating abilities are unmatched by any other player on the team and his success allowed a player like the aforementioned Hield to truly shine.
There's no reason why Fox can't have the same impact on Bagley. Moreover, Bagley will now be playing next to veteran signing Dewayne Dedmon at center.
Dedmon is a significant upgrade over the departed Willie Cauley-Stein and gives the Kings a much more versatile and reliable presence down low. The former Atlanta Hawks big man could work down low in the post and is also an extremely effective outside shooter.
With the myriad of capable shooters on the Kings roster, Bagley won't be called upon to do as much shooting, but he might just find success doing so. Opposing defense will likely key in on the more accomplished shooters which could leave Bagley some more open looks.
Bagley is set for a huge 2019-20 season and if the Kings are lucky, his development could mirror that of fellow young centerpiece, De'Aaron Fox.
If all goes according to plan, look for Fox and Bagley to be the faces of Kings basketball for quite some time.