49ers: Team preview and prediction for 2020 season
The San Francisco 49ers are just a day away from kicking off their 2020 season.
The San Francisco 49ers were heartbroken last year by Patrick Mahomes when he and the Kansas City Chiefs came back in the fourth quarter to steal Super Bowl LIV from their clutches.
It's going to be hard to top what the Niners were able to accomplish last year in a terrific regular and post-season, but all that's left on the table now is for them to close the deal and win a Super Bowl title.
We see almost every year how teams that either won the Super Bowl or lost it, especially in heartbreaking fashion, come out the following season and wet the bed.
The drive isn't there as much as it was the previous year. Or in the case of the losing team, the heartbreak is still lingering and affects the next season's play.
Conventional wisdom would suggest at some point the 49ers will go through a rough patch in 2020, but this may be one of the outlier types of seasons where a team that lost so devastatingly the previous year comes back even stronger the next.
If you take a look at the Niners' schedule, it's hard to think this team will fall off the map in any sort of way considering they only play two playoff teams from last year in their first seven games.
Those teams are the Philadelphia Eagles at home in San Francisco, and a New England Patriots team that's lost the soul of the team in Tom Brady.
The 49ers, in my opinion, have gotten a huge break in their scheduling. We see year-in and year-out, they try to put the best teams the previous year through the wringer the following year to try and even out the pack.
But in the 49ers' case, they have two tough road tests in Seattle and New Orleans and that's about it for them Yes, at New England and Bill Belichick's defense isn't a test to gloss over.
But at the same time, even though Belichick should be amply-prepared for Jimmy Garoppolo (his former protege), do the Patriots have enough on offense to keep up with what the Niners can throw at them? No Tom Brady anymore means a whole different Patriots team.
Yes, at Dallas in Week 15 could be a problem, but let's not forget that the Cowboys aren't much of a home defender and don't exactly have great showings against teams with winning records, assuming of course the Niners have one by then.
Other than that, all other potential tests for them are at home, and judging by the fact that this team hasn't really lost a lot, it's hard to imagine the 49ers aren't winners of at least 10 games this year.
They lose Emmanuel Sanders, but bring in Brandon Aiyuk — a very explosive playmaker from Arizona State. They lose DeForest Buckner on the defensive line, but bring in a younger, cheaper option in Javon Kinlaw from South Carolina.
They lose Joe Staley (a perennial Pro Bowler) at left tackle, but replace him immediately with another perennial Pro Bowler in Trent Williams. For what the Niners lost, they surely made up for those losses.
There is concern about the receiving core and those concerns are valid. Deebo Samuel was out for a bit with a fractured foot and just got activated. Richie James has been dealing with a broken wrist and Jalen Hurd has been shifted to the IR with a torn ACL.
But even with uncertainty at the receiver spots, they still have George Kittle, the best tight end in 2019 according to PFF, Brandon Aiyuk who's going to be a key downfield weapon, and Kendrick Bourne.
Not to mention an offensive line that let up just 36 sacks (tied for 12th-best in the NFL) last year, and, oh that's right, the number two rushing offense in the league behind Baltimore.
The revamped rushing attack that Kyle Shanahan has created for this offense is unlike anything we see right now in the game, and I bet you other teams are going to try and copy it this year. You see how Matt Nagy in Chicago brought on a bunch of tight ends this offseason?
He's going to try and pound a run game similar to that of Kyle Shanahan's with a lot of misdirection and moving parts to help out his quarterback that needs a bit of help- much like how Shanahan did last year with Jimmy G who was a bit of a turnover machine.
Raheem Mostert is turning into a high-level back in this league, and luckily for the Niners, they were able to calm the waters between he and the organization when he threatened that he wanted a trade.
Tevin Coleman is a big back that can run north-to-south over defenses while also lining up outside as a receiver. They get Jerick McKinnon back for the first time in over two years to be yet another weapon out of the backfield in the passing game.
They still have the best fullback in the league in Kyle Juszczyk who was the driving force of Shanahan's run offense. I think this team, offensively, won't skip a beat from last year and may even wind up being better.
They're going to pound the run, confuse defenses with misdirection, and when defenses lock on to the game plan, Shanahan will put the ball in Jimmy G's hands and he'll have a big playmaker in Brandon Aiyuk and the soon-to-be best tight end in the game by all accounts in George Kittle.
Defensively, I know they lost a big piece in DeForest Buckner, but Nick Bosa is only in his second year and he's just about ready to be an All-Pro.
They chose Arik Armstead over Buckner this offseason, but even though Buckner is beloved by 49ers fans, Armstead had 10 sacks and 18 quarterback hits last year and he can line up pretty much anywhere on the line.
Alongside those two, the Niners will still have Javon Kinlaw, who many believed to be the best defensive tackle in this year's draft class, Solomon Thomas, another first-rounder who, unless I'm mistaken, is actually set to play inside this year in the A and B gaps, and Dee Ford (19.5 sacks the past two years) coming off the bench.
The Niners defensive line is still a unit jam-packed with first-rounders and I would bet is going to be top-five or top-three this year in sacks.
I love this teams' linebacking core. Who would've thought that Kwon Alexander would actually be the weak link in this bunch? But that just goes to show you how talented Fred Warner and Dre Greenlaw are.
The stats reflect the 49ers to be in the middle of the pack in rushing yards per game allowed last year (112.6), but there's no question this group can play a whole lot better than that in 2020.
And finally, we all know how nasty the secondary is with Richard Sherman still balling out (the best corner in football last year according to PFF). Emmanuel Moseley came out of nowhere and became a full-fledged starter for this team.
Good for them that they got him back this year. Even though Akhello Witherspoon got pushed out a bit by Moseley, he's still a long corner who presents a lot of matchup problems, especially for the smaller receivers.
As a unit, the 49ers were tops in the NFL last year in passing yards per game allowed (169.2). It's hard to fathom them dropping off that much.
The only place to go for them is down, so I'm sure there will be a small drop-off. However, there's no reason for this not to be a top secondary in football again in 2020.
All eyes are going to be on the 49ers to drop off a bit this year. I, for one, don't buy that.
This team is still one of the best in the league with one of the best front offices, one of the best head coaches, and one of the best everything in the NFL. There's no doubt in my mind the Niners wind up in the playoffs again in 2020.
Here's my run-through of their schedule.
Week 1: 49ers vs. Cardinals
This is a tricky one because if they're not careful, Kyler Murray and company can steal this game. Niners are coming in all high and mighty and the young Cardinals are looking to make a name for themselves.
Jimmy G is 3-0 versus the Cardinals, but the Cards have won 8 of their last 10 against San Francisco with the exception being last year when they lost both games. I'll still go San Francisco in this one but keep an eye out.
Week 2 and 3: 49ers at Jets and 49ers at Giants
Two extremely winnable games for the Niners, and games that they very well should cruise in. San Francisco is 10-3 all-time versus the Jets and 6-1 on the road against them.
With the Giants, the Niners have actually lost three of their last four trips to Big Blue, but no matter. These are two down teams that the 49ers should beat.
Week 4: 49ers vs. Eagles
Going against the numbers here as well. Philly has won six of their last eight games against San Francisco, but I also have the Eagles being undefeated to this point and I feel very strongly that the Niners are the better team.
I think they get it done here as well.
Week 5: 49ers vs. Dolphins
Another win here for the Niners. Garoppolo is 4-1 against the Dolphins and the Niners defense is going to be very tough for an interception-prone Ryan Fitzpatrick to score against.
Week 6: 49ers vs. Rams
The Niners beat the Rams down last year. I suspect the Rams will put up a better fight this year, but I still like the Niners way more here.
Tough matchup for Jared Goff going against this 49ers secondary and the 49ers have won six of their last nine against the Rams. Garoppolo is 3-0 against the Rams and Goff is 3-3 against the Niners as well.
Week 7: 49ers at Patriots
The first major test for the Niners. You know Belichick will have Jimmy G's game down pat and his defense will make him work hard. This could be where the Niners get their first loss. All the signs point to it.
The Niners are 1-4 in their last five versus the Patriots and Cam Newton is 3-0 versus the 49ers all-time. But this is a very different Patriots team than they used to be. I think their offense is going to have some problems against the Niner secondary.
I think Garoppolo pulls this out.
Week 8: 49ers at Seahawks
I'm not going to beat around the bush. I really like Russell Wilson this year and think he has a great shot at MVP. I think he beats the Niners in both games they play.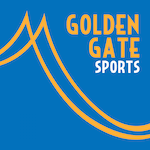 Want your voice heard? Join the Golden Gate Sports team!
Write for us!
Week 9: 49ers vs. Packers
You saw what the Niners did to Green Bay last year. More of the same in my opinion. Green Bay just isn't as physical as San Francisco. Maybe if the game were at Lambeau I would think about it.
Week 10: 49ers at Saints
The Saints at home is always a tough gig to try and knock off, but Jimmy G outplayed Drew Brees last year in this very matchup. I think he gets it done again.
Week 11: BYE
Week 12: 49ers at Rams
I'll keep an eye on this one because it's in Los Angeles. But still, I have the Rams at 4-6 at this point, so not quite on the same level as San Francisco. I think the better team gets it done again and that tough Niners secondary takes it to Jared Goff.
Week 13: 49ers vs. Bills
Interesting matchup here. I think both teams are going to be very good at this point. But I still feel the Niners are the better team. Two tough defenses. Two very good quarterbacks. Two very well-run and well-coached teams.
I think this is a defensive battle and the Niners pull it out.
Week 14: 49ers vs. Washington
One of the best teams in football against one of the worst teams. This game stayed close last year in the snow, but this year, the 49ers offense is going to be opened up in beautiful weather San Francisco.
Week 15: 49ers at Cowboys
My last win projected for the Niners. We all know Dallas doesn't perform in big games against teams above .500. San Francisco also poses a big threat that always seems to stump the Cowboys and that's the ability to run the football.
NFC West team that can dominate the run? Shades of Todd Gurley and the Rams who beat up on Dak Prescott and the Cowboys.
Week 16: 49ers at Cardinals
I'll give this one to the Cardinals. San Francisco is already primed for the postseason. Kyler Murray wants to come out and land a hit on a big team.
Like I said before, other than last year, the Cards have won eight-straight versus San Francisco. They got away in Week 1, but Arizona catches them in Week 16.
Week 17: 49ers vs. Seahawks
The Niners end on another loss to Danger Russ. Russ is already 12-4 against the Niners in the regular season (13-4 if we count the Week 8 result). Jimmy G is 1-2 against Seattle. Still a bit of a big brother thing going on between San Francisco and the Seahawks.
I have the 49ers ending the year with a 13-3 record and winning the NFC West. I originally had them finishing second to Seattle, both with 12-4 records, but then I decided to go with San Francisco to win the New Orleans game last-minute.
To me, Seattle has too many question marks on both the defensive and offensive lines. The 49ers are more of a complete team. Yes, Russell Wilson can very well bring this thing home for the Seahawks, but I'm going to go with the safe bet for the NFC West and pick the 49ers to win it.
As for the playoffs, I think they get the number two seed in the NFC, knock off Philadelphia followed by Green Bay, and go to the NFC Championship Game against Tom Brady and the Buccaneers where I, unfortunately, have them losing.
Still, the 49ers are going to have a great year and once again put themselves in a position to compete for a Super Bowl.