49ers: Breaking down the complete 16-player practice squad
The San Francisco 49ers have officially announced their complete 16-player practice squad.
The San Francisco 49ers' 53-man roster appears set and on Sunday, they finalized the initial iteration of their expanded 16-player practice squad.
And as expected, there were a number of familiar faces making their return to the organization.
Saturday's cut day didn't bring a ton of major surprises, but there were a few moves that raised some eyebrows. However, the vast majority of players who fans took any issue with getting cut were brought back on the practice squad.
More than in any other season, teams have chosen to stick with familiarity over adding players from outside the organization. This is primarily due to the lack of a preseason in this unorthodox offseason that teams have been subject to.
Nonetheless, it allowed plenty of familiar players to stay with the 49ers. Below is a complete list of all 16 members of their initial practice squad.
49ers practice squad
RB JaMycal Hasty, FB Josh Hokit, WR River Cracraft, WR Jauan Jennings, WR Kevin White, TE Chase Harrell, OL Hroniss Grasu, OL Dakoda Shepley, OL William Sweet, DL Darrion Daniels, DL Dion Jordan, LB Joe Walker, CB Tim Harris Jr., CB Dontae Johnson, S Johnathan Cyprien, S Jared Mayden
The 49ers opted to use all 16 available slots on players who were with the team in training camp. And there are certainly a few notable standouts — some players who many thought would make the 53-man roster.
One such player is seventh-round pick Jauan Jennings who flashed this summer filling in for numerous injuries at the wide receiver position.
In the end, the 49ers went with six wide receivers on the roster and the returns of both Deebo Samuel and Richie James likely seeled Jennings' fate. But don't be surprised if he makes a few appearances in games this season.
He's joined by fellow receivers Kevin White and River Cracraft who were signed to fill in for injuries and will be kept around to serve as additional depth on the practice squad.
The 49ers were able to sneak undrafted running back JaMycal Hasty on to the practice squad. In a typical year, that might not have been the case if Hasty had impressed in the preseason.
But without any tape to go off of, Hasty remains with the 49ers as possibly Kyle Shanahan's next developmental project.
San Francisco also retained some key offensive line depth in Hroniss Grasu, Dakoda Shepley, and William Sweet. Grasu's addition is important with Weston Richburg still out and Ben Garland dealing with an injury while Shepley's versatility likely intrigued the team.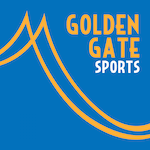 Want your voice heard? Join the Golden Gate Sports team!
Write for us!
Darrion Daniels and Dion Jordan were kept around as even more defensive line depth on perhaps the deepest unit in the league. Meanwhile, veteran Joe Walker was signed to the practice squad to serve as additional linebacker depth.
In the secondary, Tim Harris was a surprise cut but is retained on the practice squad along with Dontae Johnson who the 49ers just can't seem to get rid of — only partially kidding.
Johnathan Cyprien was ultimately signed to the practice squad after initially insisting that he would refuse that offer. Evidently, he changed his mind.
Ultimately, the 49ers kept around depth at a variety of important positions while also retaining guys like Hasty, Jennings, and Harris who they'll look to continue developing.
A promising 16-man squad that should get plenty of looks on the active roster when all is said and done.