Oakland Athletics to resume play on Friday against the San Diego Padres
The Oakland Athletics have been cleared to resume play this Friday against the Padres.
The Oakland Athletics underwent a bit of a scare last week when it was announced that a member of their traveling party — later confirmed to be a player — had tested positive for COVID-19.
However, exactly a week to the day since that initial announcement, the A's are set to return to the diamond to play their first game since last Saturday when the team lost both ends of a doubleheader against the Houston Astros.
In that time, Oakland had their final game of the Astros series postponed as well as their entire road series against the Seattle Mariners. All four games are expected to be made up in the near future creating a grueling stretch for the team.
The Astros' game was rescheduled for September 8th in Oakland as part of a doubleheader while the Mariners' games will be made up on September 14th in Seattle and September 26th in Oakland as part of two separate doubleheaders.
That will create a scenario where the A's play 10 games over a seven-day period which marks the first time that's happened since 1966.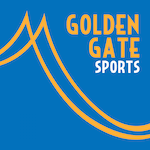 Want your voice heard? Join the Golden Gate Sports team!
Write for us!
The Oakland Athletics have revealed which player tested positive.
The A's revealed earlier in the week that the positive test was from pitcher Daniel Mengden who has since been placed on the COVID-19 injured list. Fortunately, general manager David Forst indicated that Mengden was asymptomatic and "feeling good."
This isn't the first brush with COVID-19 that the A's have had this year as young pitching phenom Jesus Luzardo tested positive before arriving in camp. Much like Luzardo, Mengden will have to provide two negative tests in the next 14 days in order to be cleared.
Manager Bob Melvin has insisted that the team didn't break any protocols despite Mengden's positive test. And seeing as though it appears to be an isolated incident, that's certainly very reasonable.
Melvin also indicated that the A's would retain their regular-scheduled starting rotation order meaning that Luzardo is expected to take the mound when the team returns this Friday against the surging Padres.
The final stretch of the regular season won't be an easy one for the A's, but fortunately, they appear to have a playoff spot all but locked up.