SF Giants: How the team can maximize the unique 2020 season
How can the SF Giants maximize what promises to be a unique 2020 season?
The 2020 MLB season has already been one for the record books. For the first time in the very long history of the league, we will have a 60-game shortened season, a universal DH, and a newly announced expanded postseason field.
The latter of these COVID-19 inspired changes is of particular interest to one Bay Area team — the SF Giants.
The SF Giants' new landscape
The 2020 playoff field will include a whopping 16 teams. This is up from just 10 last season. This means that nearly every team in the sport will have a legitimate chance at making the postseason.
Even fringe teams like the Miami Marlins, Texas Rangers, Pittsburgh Pirates, and San Diego Padres, who were considered by most to be rebuilding franchises with little to no chance at having a successful season, are now just one hot streak away from going all-in on the season.
There has never been more of an opportunity for parity than 2020.
The SF Giants' market inequality
This will result in a mid-season trade market that is equally historic. For the first time in recent memory, the vast majority of MLB teams will likely become buyers at the August 31st deadline. This would create an environment where there too few sellers to acquiesce teams' needs.
This places the Giants in a great position to further spark their rebuild. San Francisco is one of the few clubs that is likely locked into a spot in the basement of the league standings. This year, this could be a major advantage.
It seems as though the rebuilding franchise is more interested in adding and developing young talent and acquiring top draft picks, than trying to contend in the strangest baseball season any of us have ever seen.
After all, consider the outlook of the league. Which teams will be definite sellers? The Giants, Orioles, and Royals seem to be locks. But who else? The Tigers? Maybe the Mariners? After that, it becomes quite difficult to identify any truly subpar teams.
While another few clubs may join this list if they get off to slow starts, some of the teams listed could also get hot and elect to strive for a postseason spot. Realistically, it seems as though we will have 20+ teams looking to add talent with only five or so obvious sellers.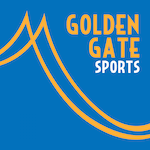 Want your voice heard? Join the Golden Gate Sports team!
Write for us!
The SF Giants' opportunity to sell
This means that the Giants should be able to take advantage of their positioning and acquire maximum value for some of their interesting pieces. While the team has a glaring lack of top-end players, they do boast several veterans who could have value at the deadline.
If a contending team suffers from injuries, has issues with COVID-19, or needs a general boost to their offense, players like Wilmer Flores, Brandon Crawford, Evan Longoria, and Brandon Belt could be valuable. Especially if there is little else available.
Additionally, most teams will likely be in search of pitching depth of a postseason run. Johnny Cueto could be a major addition to the right franchise, while players like Jeff Samardzija, Kevin Gausman, and Drew Smyly may also draw interest.
Perhaps a reliever or two will build up trade value over the first few months of the season as well.
Conclusion
The Giants will not be able to trade any of these pieces for top-end picks or prospects. But it may serve as an excellent opportunity to convert their veteran chips into younger talent that better fits their timeline.
It may also allow general manager Scott Harris and skipper Gabe Kapler to clear some money off the books.
If the Giants play their cards right, they should be primed to sell some of their pieces at a premium price, create some financial flexibility, and even add a young player or two to their roster.
All while finishing near the bottom of the league standings and adding yet another prime draft pick. This would be a massive win as the team enters the 2021 season.