Oakland Athletics: Predicting the team's best pitcher in 2020
With the Oakland Athletics season on a temporary hiatus, we take a look at who the team's best pitcher might be once the 2020 season gets underway.
The Oakland Athletics will begin the upcoming MLB season with one of the more interesting rosters in baseball. The team boasts an array of household names like Matt Olson, Matt Chapman, Khris Davis, and Marcus Semien contending for the mantle of the team's best hitter.
However, the franchise also has an extremely young stable of pitchers on their staff. While many of these players have displayed incredible potential, nearly all of their young starters are largely unproven.
Let's take a look at which A's arms have a chance to emerge as the team's best pitcher in 2020.
Sean Manaea
Sean Manaea is one of the few projected starters to have both youth and MLB experience on his side. The 28-year-old made his professional debut in 2016 and has averaged a solid 3.77 ERA, 100.5 strikeouts, and 8.75 wins per season.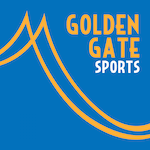 Want your voice heard? Join the Golden Gate Sports team!
Write for us!
His electric stuff has been apparent since he has called up to The Show. In fact, despite such a brief career, Manaea already has a no-hitter on his resume.
The potential ace is looking to bounce-back in his first full season since a major shoulder surgery robbed him of portions of the 2018 and 2019 campaigns. He is currently projected to finish the 2020 season with 155 IP, nine wins, a 4.01 ERA, and 129 Ks.
If he is able to reach (and even surpass) these marks, Manaea may very well be the ace the team has desperately needed in past seasons.
Jesus Luzardo
Jesus Luzardo is the most intriguing player on the A's roster. In fact, he may be the most interesting young pitcher in all of baseball.
The former top prospect made his debut at the end of the 2019 season and held opposing hitters to a 1.50 ERA in his 12 innings against major league talent.
Many fans and analysts expect that Luzardo will be given an opportunity to prove his value on a much larger scale in 2020. He is projected to receive 148 innings of work and post a 3.83 ERA, nine wins, and a team-high 149 Ks.
Every indication is that Luzardo will be the team's next great pitcher. However, a potential innings limit looming over his season may prevent him from taking over as the team's ace in the immediate future.
Frankie Montas
Frankie Montas made his A's debut in 2017. During his three-year stint with the team, he has averaged a 3.85 ERA, five wins, and 60.6 strikeouts per season. However, he has been limited to just 193 total innings over that stretch.
He is projected to lap those numbers during the upcoming campaign. Rotochamp predicts he will lead the team with a 3.73 ERA, in addition to 131 Ks, eight wins, and 140 IP. The sky is the limit for Montas.
However, an 80-game suspension for performance-enhancing drugs at the beginning of the 2019 season is a major red flag. He faces the unenviable challenge of providing he can maintain his consistency without aid from added supplements.
Liam Hendriks
This is a bit of a wildcard pick for the best pitcher on the roster. When most people think of an ace, they think of a starter. However, Liam Hendriks has the potential to be one of the best relievers in the game.
The veteran exploded onto the scene with a career-high 1.80 ERA, 25 saves, 85 IP, and 124 Ks during his first opportunity to close in 2019. If the All-Star is able to pick up where he left off, he will have a great chance of establishing himself as the best pitcher in Oakland.
He is currently projected to finish 2020 with a 2.91 ERA, 93 Ks, and 31 saves. These numbers alone would place Hendricks in the top tier of closers.
However, if he is able to return to his dominant 2019 form, he could even receive a Cy Young vote or two along the way.
And the Winner Is…
Jesus Luzardo!
For me, the crown of best pitcher on the team came down to Luzardo and Hendricks. While Luzardo's likely innings limit is a concern, the rising star's ceiling is too high to ignore.
I expect him to lead the team in nearly every major statistical category if adjustments are made to account for a lower number of innings pitched.
It is also worth noting that a potential shortened season would likely increase Luzardo's level of production. If the uncertainty surrounding the delayed season results in few games being played, the A's will feel much less pressure to limit Luzardo's workload.
He could easily be an All-Star caliber pitcher if given the same opportunities as the league other aces.
Who do you think will lead the A's pitching staff this season?