SF Giants: Team preview and prediction for 2020 season
The SF Giants march into 2020 with their eyes focused on the future after losing the long-time great Bruce Bochy. 2020 marks a new beginning for Giants baseball.
Between 2010 and 2014, the SF Giants won three World Series championships, quietly (or not so quietly) catapulting them into the contention for the best franchise in baseball over the past decade.
Unfortunately for the Giants, those days are over. The Bruce Bochy era of Giants baseball is in the past and the team from the Bay now heads into 2020 with its eyes set on starting fresh.
But it's not all doom and gloom for the Giants as 2019 proved that even when all the "experts" say a team is going to be bad, what takes place on the field can be a different story. I, for one, thought the Giants would be terrible last year, and for a good portion of the first half, they were.
But they astonishingly kicked it into high gear in the second half and went on a 19-6 run in the month of July with four walk-off victories to thrust them right back into playoff contention.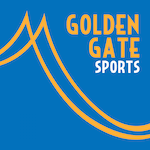 Want your voice heard? Join the Golden Gate Sports team!
Write for us!
The Giants rode that success wave and opted not to trade anybody away at the deadline, most notably their closer, Will Smith, and their ace, Madison Bumgarner. They ultimately came back down to earth in the month of August and finished the year at 77-85 in third place in the NL West.
Are they suited up for another similar year in 2020, or will this season be better/worse?
The team they have now, particularly on the pitching side of things, seems a lot to me like a team gearing up to be a seller at the trade deadline.
Their rotation is loaded with veterans that probably won't be a part of the rebuild, and the overall additions this team made this past offseason tell me they're trying to put out a veteran product that can hang around the .500 mark until it's time to start selling.
Looking at the rotation, Johnny Cueto has two years left on his contract with a club option in 2022 and he spent basically all of last season recovering from Tommy John.
Jeff Samardzija is a free agent after this season and had a pretty underrated 2019 season pitching to a 3.52 ERA in 32 starts.
The guys they brought in this offseason (Kevin Gausman, Drew Smyly, Trevor Cahill, and Tyson Ross) to work their rotation are all on one-year deals and Tyler Anderson, who fits into that group, has a year of arbitration after 2020.
So, to me, this group of veteran pitchers the Giants now have to make up their 2020 rotation are all prime candidates to get traded away at some point if they have productive seasons beforehand.
As for position players, Brandon Crawford and Brandon Belt are free agents after 2021, and we're starting to see durability and performance trending downward out of Buster Posey.
Posey's played 219 games the past two years and has racked up a .271 batting average in that same time frame after consistently being a .300 hitter for most of his career.
On top of that, you also have Hunter Pence coming back to San Francisco on a one-year deal, Evan Longoria under-performing his sizable contract since joining the Giants two years ago, and Pablo Sandoval recovering from Tommy John.
So, what is there to look forward to if you're a Giants fan?
Youth. The youth on this team, and in particular on the pitching staff, is what is going to give this franchise life once again in a couple of years.
On the hitting side of things, the Giants have one of the top catching prospects in baseball in Joey Bart, who is set to take the reigns from Posey at the catcher's position any day now.
I actually didn't hate the idea of Bart coming up this year and starting to ease Posey out and over to first base potentially until everything happened with the Coronavirus.
Evidently, the Giants didn't really seem to think Bart was quite ready as they sent him down to begin the season shortly before the hammer came down and the season was delayed.
The Giants also have a slew of outfielders in Mike Yastrzemski, Jaylin Davis, Chris Shaw, Heliot Ramos, Hunter Bishop, Austin Slater, and Steven Duggar to be interested in and two very intriguing middle infielders in Abiatal Avelino and Mauricio Dubon who can both make big impacts in 2020.
On the pitching side, the Giants may have a pretty deep rotation right now comprised of veterans, but everybody behind them is an up-and-comer that is going to eventually be a prime pitcher on this team and help put the Giants back onto the map.
From Dereck Rodriguez to Andrew Suarez, to Tyler Beede, to Logan Webb, to Conner Menez, to Shaun Anderson, to Sean Hjelle, this franchise is set up very nicely for the future.
And if they decide to keep one or two of these vets on to head the rotation, the Giants' pitching staff is going to be a force once again very soon.
Obviously, you shouldn't count this team out. They were supposed to be one of the worst teams in baseball last year, but as with most sports, good organizations find ways to stay relevant. What stands in their way now is getting over the Bochy-less hump.
From a managerial standpoint, Gabe Kapler worked for about a year in Philadelphia until things started to go south. I'm not sure if Kapler is the endgame manager for this franchise because what I saw last year really turned me off.
Typically, when I see a team start to quit and play "The Show" in the clubhouse during games, I tend to think there's a big manager problem.
Once the team loses respect for the manager, the entire operation collapses. And going by what went down in Philadelphia last season when the team started losing, Kapler doesn't appear at first glance as a long-term manager you can rely on.
However, the guy has only been in the managerial game for two years and had tremendous success the first. So, as a younger guy in the game, maybe he can turn things around and flip the script on his legacy in a positive direction.
What should we expect from the Giants in 2020? I think this team is going to stay pretty competitive and win its fair share of games in the first half. The presence of so many veterans is going to carry this team to stay around .500 and maybe even better.
And we could also see (similar to last year) individuals put together very productive seasons and become prime trade candidates (look for Gausman and Samardzija to have strong first halves).
This year, however, the Giants should actually make moves and trade those guys away as opposed to last year getting cute and holding on to everybody.
In the NL West, I love the Los Angeles Dodgers and Arizona Diamondbacks. I don't think the other three teams come close to those two.
So, between the Giants, Rockies, and Padres, I think those three stay pretty close in the standings, but ultimately, I have the Giants dropping to last place in the division (with a record of 68-94 if it were a full year).
But I could very much see them over-performing that. I don't think they'll keep pace with the Dodgers or D-Backs, but can they beat out the Padres and Rockies? Absolutely.