Warriors were reportedly close to trading Stephen Curry, Klay Thompson in 2011
The Golden State Warriors were reportedly close to trading Stephen Curry and Klay Thompson to the then New Orleans Hornets back in 2011.
Where would the Golden State Warriors franchise be today without Stephen Curry and Klay Thompson? It's a difficult question to ask and an impossible one to answer.
Those two players have become as synonymous with Warriors basketball as any other players in the history of the organization.
Over the past decade or so, the duo that would one-day be known as the "Splash Brothers" developed from raw, unrefined prospects into true basketball superstars. And along the way, they helped lead the Warriors to five straight NBA Finals appearances and three championships.
It's unfathomable to imagine Warriors basketball over the last 10 years without those two. And yet, that scenario was nearly reality.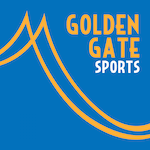 Want your voice heard? Join the Golden Gate Sports team!
Write for us!
Details have emerged recently in Ethan Strauss' new book, The Victory Machine, in which The Athletic writer iterates that the Warriors were close to trading Curry and Thompson on a number of occasions back in 2011.
At the time, Curry was in his second NBA season and was already dealing with an ankle injury that would hamper his first few seasons in the league. Meanwhile, Thompson was only a rookie who was still adapting to the NBA game.
It's important to remember that this wasn't the Curry and Thompson that we know today. This version of Curry was young and there were concerns about his ability to stay healthy. Meanwhile, Thompson was seen as a proficient three-point shooter, but little else.
They were a shell of the players that they would come to be in just a few short years.
Strauss details a specific scenario that almost saw the Warriors send the future superstar backcourt to the then New Orleans Hornets in a package deal for star point guard Chris Paul.
There was reportedly interest from both sides, but Paul was the one who vetoed the trade as he refused to sign a long-term deal with Golden State. Also included in the deal would have been 2010 first-round pick Ekpe Udoh who was infamously one of the bigger draft busts in team history.
Strauss also stated that this was not the only instance of general manager Bob Myers shopping Curry and Thompson around the NBA.
"The Hornets weren't the only organization to narrowly lose out on the deal of a lifetime. The Warriors were blind lucky that they were unsuccessful in trading Steph and Klay together for the stars they offered them together for. There were many, many people they tried to get and failed."
There has been a perception for years that the Warriors' front office is three steps ahead of the rest of the NBA — that they possess some form of clairvoyant ability to see into the future and remain at the forefront of change in the league.
However, this certainly feeds into the opposite notion that the organization almost stumbled on to their success. If not for Paul's refusal and other teams' stubbornness, we would have never gotten to see Stephen Curry and Klay Thompson dominate together in the Bay Area.
And we would have likely never seen one of the greatest dynasties in sports history.
The past is full of what-ifs and instances of "what could have been." It isn't always fair to criticize past actions with the benefit of hindsight.
But it is interesting to ponder just how different everything would be if something as massive as this were to have changed.
For Warriors fans though, they'll just be glad that events unfolded in the manner that they did.