Raiders: Why the Jason Witten signing makes sense
The Las Vegas Raiders' decision to sign veteran tight end Jason Witten left many perplexed. But it actually makes more sense than most realize.
The Las Vegas Raiders dipped into the free-agent pool more than most teams this offseason, but the one signing that left most fans scratching their head was the one of veteran tight end Jason Witten.
Most of the team's signings seemed to fill a need or serve a particular purpose. Cory Littleton and Nick Kwiatkoski filled a massive hole at linebacker. Maliek Collins provided much needed-depth at defensive tackle. And Damarious Randall gave the team another legitimate starting safety.
But Witten, he didn't seem to fit with the team.
After all, tight end was arguably the deepest position on the team with Darren Waller, Foster Moreau, and Derek Carrier all on the roster.
Waller was one of the top tight ends in football last season, Moreau showed plenty of promise as a rookie, and Carrier remains excellent depth and a special-teams stud. Why add an established veteran like Witten to that position group — especially for $4 million?
The logic seems flawed at first glance, but a deeper dive reveals some underlying positives.
For starters, it should be clear that this is a prototypical Jon Gruden signing. The Raiders' head coach admires veteran leadership and established pros and very few encapsulate those qualities more than Jason Witten.
A 17-year veteran of the NFL, Witten is one of the most accomplished tight ends of all-time having made a whopping 11 Pro Bowls playing for the Dallas Cowboys over the years.
That kind of career experience can't be found anywhere, and that's likely what made him so appealing to Gruden.
The Raiders are still very high on both Waller and Moreau and see the duo as a dynamic one-two punch for years to come. The former is fresh-off a breakout 2019 campaign in which he took the starting job and ran with it. While the latter contributed more than expected as a rookie.
But signing Witten allows both Waller and Moreau to continue to develop and learn from one of the greatest of all-time. Waller is one of the most dangerous pass-catching tight ends in the NFL, but he's still learning the nuances of the position.
A late-bloomer, Waller was notoriously drafted as a wide receiver before switching over to tight end in the NFL. And with essentially one full season as a starter in the books, it's safe to say he could still learn from Witten.
Meanwhile, Moreau was a strong TE2 for the Raiders in 2019 hauling in 21 catches for 174 and a whopping five touchdowns. Under the guidance of Witten, the Raiders likely see Moreau continuing to develop his game.
But there's more to it than that. After all, $4 million is quite a lot of money for a veteran mentor. People are overlooking the fact that Witten could still be an effective contributor on offense as well.
The Cowboys legend started all 16 games for Dallas last season and hauled in 63 catches for 529 yards and four touchdowns. If that's the level of production that your second or third tight end could put up, you're in great shape.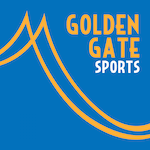 Want your voice heard? Join the Golden Gate Sports team!
Write for us!
Gruden loves to run multiple tight ends sets and don't expect that to change in 2020. If anything, we'll likely be seeing more three tight end sets as the Raiders establish the power run offense.
It's likely the team carries four tight ends to begin the season, especially given the fact that Moreau — who suffered a knee injury late in the year — may not be ready by the start of the season.
That's assuming the season even starts on time.
Witten brings value, and after the Raiders were able to swindle their way to signing the aforementioned Randall in free agency, this signing looks less like a waste and more like a true asset.
It may not be the move most Raiders fans will praise, but the Jason Witten signing makes more sense than at first glance.