Oakland Athletics: Handicapping the A's next big extension
The Oakland Athletics are not normally a team associated with handing out big extensions, but they have a decision looming for their young core.
The Oakland Athletics' core consisting of Matt Chapman, Matt Olson, and Marcus Semien is one of the best contingents of position players in baseball. However, the question is, how long can they A's keep them together?
The last time the A's had a Big Three, it was on the pitching side consisting of a young Barry Zito, Mark Mulder, and Tim Hudson.
Sadly, A's general manager Billy Beane had to tear it down rather than keeping the band together by trading both Hudson to the Atlanta Braves and Mulder to the St. Louis Cardinals in the same 48-hour window. A tough blow to the fan base.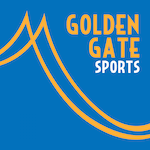 Want your voice heard? Join the Golden Gate Sports team!
Write for us!
Additionally, Zito walked in free agency, but he did not walk that far as he signed a massive seven-year, $126 million contract with the cross-town rival San Francisco Giants.
The decision to tear it down was less a decision made by Beane, and more to do with the ownership group unwilling to spend to keep that core together.
As a consolation prize, the A's did lock up third baseman Eric Chavez to a six-year, $66 million contract.
Will the A's follow the same approach with its current core? The good news about the A's is that they never flirt with the Collective Bargaining Tax (CBT), so the penalties that relate to the CBT are never a factor.
With that being said, the A's have a much stricter budget to work with and dishing out a massive extension is not always on the table.
The likeliest scenario is that they will be able to extend only one from their core. So, who is the likeliest candidate to be extended beyond their rookie contract from the group of Marcus Semien, Matt Olson, and Matt Chapman?