Sacramento Kings: De'Aaron Fox's top 3 performances of the season
Sacramento Kings' point guard De'Aaron Fox's third NBA season came to a likely close recently, finishing with some career numbers and performances.
Third-year guard De'Aaron Fox had a fantastic third season for the Sacramento Kings to this point, topping nearly all his stats from the previous two seasons. The guard suffered through the highs and lows this season but has taken a leap forward as a player regardless.
Fox is averaging a team-high 20.4 points per game on the year while shooting 47.5 percent shooting from the field, both career-highs. When he is not scoring the ball, Fox has been consistently getting his teammates involved, averaging an impressive 6.8 points per game.
The guard is not just performing stunningly on the offensive end but on the defensive side of the ball as well. Fox is totaling 1.4 steals per game this season, just short of his career-best 1.6 last season.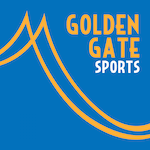 Want your voice heard? Join the Golden Gate Sports team!
Write for us!
This impact on the defensive end created more opportunities for Fox, elevating the play of the Kings as a whole also.
The only knocks to Fox's season thus far are the amount of time he has missed and his decreased three-point percentage compared to last season.
Sitting out 19 games throughout the year due to injury, Fox missed a significant chunk of the season, which took time for him to get reintegrated into the lineup. As for his shooting from three, Fox dropped from a 37.1 percent shooter last season to just a 30.7 percent shooter this season.
However, when he is on the court, Fox is still making his presence felt everywhere, a testament to his growth as a young player.
With the league going into a hiatus, let's take a look back on the top-three performances from Fox's third NBA season.