Sacramento Kings: Buddy Hield's top 3 performances from this season
Buddy Hield has been a significant factor in the Sacramento Kings' success this season, putting on some very memorable performances throughout the year.
In the first year of his lucrative contract extension, Buddy Hield has had an eventful season for the Sacramento Kings. The most significant event has been the transition from starting guard to sixth man — a role where Hield has found success — trade request murmurs aside.
The guard has started in 44 out of the 64 games he has played in and has played well off the bench, helping give this team a much-needed spark. The Kings seem rejuvenated since the move, playing like an entirely new basketball team with Hield leading the second unit.
On the season as a whole, Hield is impressing, averaging 19.8 points per game, only second to De'Aaron Fox, who is at 20.4 points per game. Hield is scoring efficiently, averaging 42.9 percent field goal shooting and an impressive 39.5 percent three-point shooting.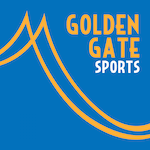 Want your voice heard? Join the Golden Gate Sports team!
Write for us!
Hield also recently took home the trophy for the NBA's Three-Point Contest during All-Star weekend, becoming the first Sacramento player to do so since Peja Stojakovic in the 2002-03 season.
Overall, Hield has consistently played stellar basketball all season, but there are a few performances that stand above the others. With the league going into a hiatus, here are Buddy Hield's top three games of the season.