San Francisco Giants: Trades that must be made prior to the deadline
The San Francisco Giants have a multitude of players who could be dealt this season. Here are a few players who should be traded by the deadline.
The San Francisco Giants have 15 major league contracts that expire after the upcoming 2020 season. Since they have a near-zero percent chance of making the playoffs this year, they will be looking to see what they can get for these veterans.
There will be no more keeping decent guys at the deadline. It's an all-out sale.
First on the list is Jeff Samardzija. Samardzija has been good and dependable, but he's making $19.8 million and is 35-years-old. The Giants likely have feelers out now, but most think he'll bring more to a desperate team right before the trade deadline.
Some big hitting, light pitching teams like the New York Yankees and Minnesota Twins should want him and the sooner the better for those teams.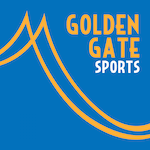 Want your voice heard? Join the Golden Gate Sports team!
Write for us!
It's hard to speculate what each team would give because you can never really know what their general managers are thinking about their starting pitching staff.
The Twins have Homer Bailey as their No. 4 starter and a real gaggle of struggling youngsters to follow in the fifth slot. The Yankees have Luis Severino out all year and James Paxton is at least gone the first month of the season, if not more.
Samardzija could fit right in their rotation before J.A. Happ, as their third starter. And after Happ, it gets even iffier.
Likewise, the 34-year-old Johnny Cueto will not be leading the Giants to the promised land. He will first need a couple of solid months to prove his health, but he has two years left on his contract at almost $22 million per year.
You may ask what the Giants will do without Samardzija and Cueto, and the answer is they will lose. But what will they do with those two? The answer again is to lose (but not as much).
The Giants are looking hopefully at 2022 or 2023, most likely, as their next playoff year.
The Giants would also likely love to move three infielders — Evan Longoria, Brandon Crawford, and Brandon Belt. Belt and Crawford are signed through 2021 and Longoria through 2023.
None of this trio will bring a lot of value back, but getting them off the books and working in young players would be of value.
Belt probably has the most value right now of the three infielders. Many believe that getting him in a friendlier ballpark would allow him to do big things.
He's still a good defender and an average hitter and will make over $34 million during the next two years. Perhaps the Giants could combine him with one of the two starters and get a young Belt replacement in the Twins' Alex Kirilloff or the Mets' Dominic Smith.
Crawford, at age 33, will be a likely harder sell.
He's due $30.4 million over the next two years. He's had three poor offensive years in a row and last year even his defense was not as outstanding as it has been. For a trade here, the Giants will likely need to see a contender lose a shortstop.
Thirty-four-year old Longoria goes into this season as likely the Giants' best position player, but he too will be a hard sell. He is signed through 2022 with a club option for 2023. He's going to receive payments of $53.5 million over the next three years.
That's a lot of money and commitment.
Hunter Pence was a great offseason addition to both fill the outfield and lead the troops. The 37-year-old is being paid $3 million this year, but if he is anywhere near where he was last year, some team in contention will likely want him.
Speaking of wanted by a contending team, either Kevin Gausman or Drew Smyly could work themselves into valuable trade commodities. Gausman is only 29 and Smyly is 31. Either could be an extension candidate if the price isn't right in a trade.
The San Francisco Giants enter the season with a fair amount of short term burdens, but many can be traded for youth and/or salary reduction.