San Jose Sharks: What should the team do with Martin Jones?
San Jose Sharks' goaltender Martin Jones isn't having the best season of his career. With the playoffs out of reach, is it time for the organization to think about making a change between the pipes? Yes, but not yet.
The San Jose Sharks are going to miss the playoffs for the first time since the 2014-15 season. In the offseason of 2015, San Jose decided to make a trade for a kid from North Vancouver, British Columbia, Canada.
The Sharks sent Sean Kuraly and their first-round pick in the 2016 NHL Draft to the Boston Bruins in exchange for goaltender Martin Jones.
Jones started his career in Southern California with the Los Angeles Kings. The undrafted free agent was signed after a stellar career with the Calgary Hitmen of the Western Hockey League.
Jones put the NHL on notice by rattling off eight straight wins in eight straight starts. Jones finished the year with 12 wins in 18 games.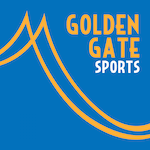 Want your voice heard? Join the Golden Gate Sports team!
Write for us!
The next season Jones was in a bit of goaltending battle. It was obvious the Kings weren't going to part ways with their star goalie Jonathan Quick, but in 11 games Jones only had four wins.
In the offseason, Los Angeles sent Jones to the Bruins. Four days later he was traded to San Jose.
Just picture this for a second. You're coming off being the backup for the Stanley Cup champions, have a sub-par outing in your next season, get traded to a team out east one day and then back to the west four days later.
You're not a terrible player and have proven you can win in the NHL. Anyone else might have been rattled — but not Martin Jones.
In his first season in the Bay Area, Jones went 37-23-4. He was one of the cornerstones of the Shark's first-ever Stanley Cup appearance. During the Cup run, Jones finished with 14 wins and 10 losses.
He had a 92.3 save percentage and three shutouts. It's safe to say, if the Sharks could've pulled off another two wins, Jones would've been the frontrunner for the Conn Smythe trophy.
Jones has four straight seasons with 30 or more wins. He's made the playoffs in every season with San Jose, and right now he is the Sharks best option in net.
This all begs the question — what should general manager Doug Wilson do with his star netminder?
Nothing. Well, nothing until next season's trade deadline.
Look, we all have bad days. We all have periods in our lives where things just don't go right, but that doesn't mean we should just give up or have someone give up on us. Wilson needs to just write this season off and focus on building a solid team in front of his goalie.
The team in front of Jones isn't spectacular. Forwards Logan Couture and Tomas Hertl are out for most or in Hertl's case the whole season, while defenseman Erik Karlsson was put on injured reserve and will miss the rest of the campaign.
They also traded forward Patrick Marleau to Pittsburgh at the trade deadline and traded away defenseman Brenden Dillon as well.
As a whole, the Sharks are below the league average in almost every single important category.
They have 157 goals for, while the league average is 186. They've given up 202 goals while the average is 186. Their power play isn't great but their penalty kill is. So we can't fully place the blame on Jones and even Aaron Dell for a bad year.
However, if the team isn't improved by at least the trade deadline next season, Wilson will need to pull the trigger on a trade. Jones can still provide the Sharks something in return.
It might not be a first-round pick, but he could be traded for another NHL ready player, some prospects and especially draft picks. That is if the team could find any team to take on his contract.
It's unfortunate to see Martin Jones have such an off-year, especially after his disappointing campaign last season. He is a solid player and his career numbers can back it up.
However, this is a league where you need to be playing for the Stanley Cup every year and if you're not even in contention by March, it's time to make changes.