Raiders: 5 late-round gems to target in the 2020 NFL Draft
The Las Vegas Raiders will look to revamp their roster in the 2020 NFL Draft. What late-round gems could the team target come April?
The 2020 NFL Scouting Combine is officially here which means that draft season is in full swing. The Las Vegas Raiders have five picks in the top 100, and a multitude of holes to fill.
So if you are big into the draft, now is the time to really start looking at prospects since the Combine will drastically change draft boards.
Prospect talk may have started a while ago, but there are a lot of under-the-radar guys that haven't been getting much buzz as of yet.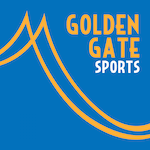 Want your voice heard? Join the Golden Gate Sports team!
Write for us!
General manager Mike Mayock hit on all but one of his late-round picks during the 2019 NFL Draft, so the late-round picks should be just as exciting to Raiders fans as the five picks the team has in the top 100.
Whether a prospect played for a small school, a bad team, or was overshadowed by other talents on their respective teams, there is a multitude of reasons that can cause a prospect to lack name recognition even among draft nerds.
That being said, there is so much talent coming out every year, and so many analysts covering prospects these days, that it is hard to find guys who are truly underrated or "hidden gems."
But here are five players keep an eye on as potential late-round selections.
*Note: Player comparisons are based on skill set/playstyle, not how good they're projected to be*