Warriors: Steve Kerr sounds off on D'Angelo Russell trade
Golden State Warriors head coach Steve Kerr had some interesting words to say about former guard D'Angelo Russell following his trade to the Minnesota Timberwolves.
The Golden State Warriors made a move just hours before the trade deadline this past Thursday, shipping D'Angelo Russell to the Minnesota Timberwolves.
The move came as a surprise after the team shared desire to make Russell a long term option, but coach Steve Kerr cleared the air on what potentially led to this.
When the Warriors acquired D'Angelo Russell from the Brooklyn Nets this past offseason, it was a questionable move. With an All-Star backcourt of Stephen Curry and Klay Thompson already established, it did not make sense to add another guard.
However, with Kevin Durant departing regardless, getting Russell in return in a sign-and-trade was so the team could get something in return rather than let him go for nothing. With this, they could look to trade the All-Star for another piece or two that would fit better.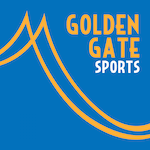 Want your voice heard? Join the Golden Gate Sports team!
Write for us!
General manager Bob Myers debunked these rumors, saying, "We didn't sign him with the intention of just trading him. Let's just see what we have. Let's just see what he is. Let's just see how he fits."
With Curry only playing four games this season due to injury and Klay Thompson rehabbing a torn ACL from last year's NBA Finals, the fit has remained in question.
It was appearing the Warriors were going to hang on to Rusell for this season and play the trio once healthy before making a decision.
Apparently the Warriors had a change of plans and made a blockbuster move just hours before the trade deadline to send Russell and others to Minnesota. Golden State received forward Andrew Wiggins along with a first and second-round draft pick in the deal.
Head coach Steve Kerr was asked his thoughts on the deal and did not hold back his feelings.
"To be perfectly blunt, the fit was questionable when we signed him. I think D'Angelo understood that when he signed the contract, and I think our organization understood that as well."
Kerr continued with, "Obviously a huge part of this trade is that we know Andrew is a better positional fit for us than what D'Angelo was, just given that Steph and Klay will be back by next season."
Basically, Kerr said what everyone thought when Russell first joined the Warriors, but it was a surprise to see them move on with suspicion Curry and Thompson could still return this season. Yet, turning down the godfather offer they received could have backfired in the long run.
Golden State now has a reliable starting small forward with a lethal offensive arsenal that compliments the Splash Brothers perfectly. Wiggins is having a bounce-back year after a few sluggish seasons, and still has plenty of room for improvement at only 24-years-old.
The Warriors also got a pair of draft picks in the deal, which has the potential to become very valuable. Aside from their own first-round pick, they now also have Minnesota's, although it is top-three protected, and an extra second-rounder as well.
For now, it appears that we will not see Wiggins, Curry, and Thompson on the court together this season, but there is no need to rush.
After a lackluster season thus far, fans have plenty to look forward to with this new acquisition once the team is at full strength.