Raiders: Complete preview of the linebackers in the 2020 NFL Draft
With linebacker being arguably the Las Vegas Raiders' biggest need, let's take a look at a handful of potential targets in the 2020 NFL Draft.
With the now Las Vegas Raiders season well over, it's finally time to look ahead to the 2020 NFL Draft.
Usually, we would've already been doing this a lot earlier in the season, but the Raiders somehow managed to stay in the playoff hunt all the way through Week 17.
We have already seen that general manager Mike Mayock's talent evaluation is top-notch which makes draft time even more exciting now. Gone are the days of wondering what player coming off a serious injury will the Raiders select in the second round year after year.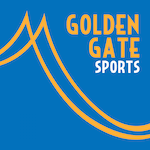 Want your voice heard? Join the Golden Gate Sports team!
Write for us!
This is big as the Raiders' former neighbors in the San Francisco 49ers are evidence of how important talent evaluation is.
When you look at this year's 49ers team, most of their impact players were either drafted by them or signed on cheap deals as players they thought were better than their previous production showed.
Mayock has yet to show his NFL talent evaluation is on the same level as his college evaluation as his first draft class was one of the best in the league, but his 2019 free agency class was below average.
That being said, head coach Jon Gruden has last say on all things and probably has more influence on free agency than he does in the draft where I believe he trusts Mayock more so than himself.
As it stands right now, linebacker, edge rusher, wide receiver, and cornerback are the team's biggest positional needs, so those are the position groups we will be going over in the coming weeks.
So first, let's start out with the linebackers.