Warriors: Jordan Poole being sent to the G-League is the best possible scenario
Reports are indicating that the Golden State Warriors are preparing to send first-round pick Jordan Poole to Santa Cruz. The move may be the best thing for the struggling sharpshooter.
It's not a surprise that Golden State Warriors rookie Jordan Poole will be on his way to the G-League.
According to a source close to Warriors insider Monte Poole, the Warriors plan to meet with Poole to discuss a long-term plan before assigning him to Santa Cruz.
On Monday, Poole received his first DNP on a coach's decision in his career. It's been deserved when you look at the whole of his short NBA career thus far.
Poole was selected with the number 28 overall pick in the 2019 NBA Draft, largely in part because of his "NBA-ready" shooting ability. For such a depleted bench unit, Poole's shooting was going to be pivotal — especially with Klay Thompson out.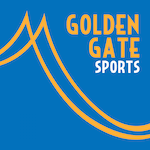 Want your voice heard? Join the Golden Gate Sports team!
Write for us!
While he may have shown very brief flashes of that NBA-ready ability, he's missed. A lot.
He's shooting just 25.8% from the field this season. He's shooting 24.6% from beyond the arc. The good news is that Russell Westbrook is shooting just 21.9% from three. The bad news is that that's not a very high bar.
The 20-year-old has plenty more time before he's written off as a bust, but his shooting woes have been a theme for the entire season so far.
He's putting up about eight points a game, but that's a result of his five three-pointers a game that he chucks up there. From the 'eyeball test,' many of these shots are on-line most nights. But "almost" making baskets isn't going to fly.
For most teams, an assignment to the G-League would have come quickly.
But for the Warriors — the modern incarnation of the Warriors — there really was no other option than to throw Jordan Poole into the fire of the NBA.
The hope was that Poole would be able to find his stroke by continuing to get playing time while Stephen Curry, Klay Thompson, Jacob Evans III, and others were sidelined.
But that didn't happen.
Instead, you could slowly see the confidence fade from Poole. Sure, he's still throwing up shots at an average clip, but he hesitates on most of them. His pump-fake as soon as he catches the ball wouldn't fool even the jumpiest defender.
The demotion is by no means a sign that the Warriors are giving up on Poole.
He has plenty of raw talent that should be built on. In his short time in the league, he's shown more playmaking ability than most people would have expected. His defense still lacks as he's got a small frame and a lot to learn, but he's got the quickness and hustle.
Confidence is the name of the game when it comes to shooters. Poole isn't going to get that confidence by throwing up bricks each night.
Perhaps a move to the G-League will give Jordan Poole the ability to reset himself, see a couple of shots fall in, and build that confidence. Going a couple of nights where he's red-hot from deep will be the best thing for him.
It will be pivotal that Poole understands that this inevitable demotion is for his own sake. The Warriors will be depending on him to mature as a shooter so that he can contribute long-term.
So far this season, it's looked like Eric Paschall has been the steal of the draft.
Poole, meanwhile, has the potential to be a volume scorer off the bench as early as next season. He'll still have nights where the shot won't fall, but the goal has to be to limit those duds as much as possible.
The hope is that Poole will be able to turn his shot around.
And when he returns to the NBA down the line, hopefully we can see the version of Jordan Poole that excited the Golden State Warriors enough to use their first pick on him.