Warriors: Assessing D'Angelo Russell's trade value
All is quiet on the D'Angelo Russell trade front so far this season. What could the Golden State Warriors conceivably expect back for D-Lo's trade value if they decide to move him?
The Golden State Warriors are just a week away from being able to trade one of their most valuable assets.
The question, however, is if they will commit to doing it.
D'Angelo Russell has been linked to trade rumors since the moment he was included in the Kevin Durant sign-and-trade with the Brooklyn Nets. Fans have questioned his fit on the Golden State Warriors, his fit alongside Klay Thompson and Stephen Curry.
Two schools of thought have emerged in regard to what to do with Russell.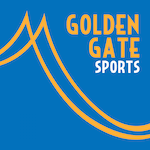 Want your voice heard? Join the Golden Gate Sports team!
Write for us!
Rolling out a three-guard lineup with one of the emerging talents of the NBA could fall in line with where the league is trending in terms of playstyle. Thompson could reasonably hold his own at the small forward position.
But the truth is that the Golden State Warriors weren't actively trying to get D'Angelo Russell this past summer.
He was a consolation prize for the Warriors losing out on Kevin Durant.
That isn't to say that the Warriors were wrong to take on Russell. They were able to secure some value back for a player they could have outright lost out on.
To take a step beyond that, the Warriors will almost certainly hang onto their 2020 first-round pick, which would be sent over to the Nets if it falls outside of the top 20 picks.
With the Warriors sitting comfortably at the bottom of the league, that 2020 first-round pick is theirs.
To come up with an answer on whether or not the team should trade Russell, a complementary question needs to be asked: how much is Russell actually worth?
That's a tougher question than it might appear.
At just 23 years old, Russell represents an immense amount of potential that is still budding at this time. He ranks second in the NBA in PER among shooting guards. And he'll be under contract well into his prime.
While Russell is certainly being showcased right now on an anemic Warriors team, it's hard not to see the value in a long-term investment in him.
His time in the league along with his ventures from Los Angeles to Brooklyn to Golden State downplay the fact that he's the same age as Ben Simmons, Devin Booker, Donovan Mitchell, and Jaylen Brown.
All of those guys are expected to continue improving. Any team would love to add them to their squad.
So what would it take to acquire a 23-year-old locked into a five-year deal and proving time and time again that he's able to elevate any team he's been on (devoid of Swaggy P)?
There aren't too many comparable trades to have happened.
One could look back to the Kyrie Irving trade that sent him from Cleveland to Boston, but he was two years older and on a significantly shorter deal. Not to mention there was some drama going on in the background.
Steve Nash was traded from the Phoenix Suns to the Dallas Mavericks in his age 23 season, but he wasn't putting up game-changing numbers just yet. It still cost Dallas three players and a top-10 pick in the following year's draft.
The closest fit might end up being James Harden, who was traded in his age 22 season from the Oklahoma City Thunder to the Houston Rockets.
While it might seem premature to compare D'Angelo Russell to James Harden, the two had very similar statistics in their respective age 23 seasons—16.2 vs 16.8 points a game, 3.3 vs 5.1 assists per game, 44.1 percent vs. 42 percent field goal percentage.
They're near identical.
Even that comp has its differences from a potential D-Lo trade, however. Harden was being moved because the Thunder weren't interested in signing him long-term. And it's looked back on as an awful deal for Oklahoma City.
The Warriors have been unusually quiet thus far about moving on from Russell — and it's because he offers legitimate potential on top of his already all-star talent.
Perhaps they are pretty dedicated to the idea of rolling out a lineup of Stephen Curry, D'Angelo Russell, Klay Thompson, Draymond Green, and a talented young center secured with a top draft pick.
But they will surely test the market and see what they can get back for an asset unlike anything that has been exchanged before.
At the very least, Russell should be able to conceivably land the Warriors a first-round draft pick along with several other picks.
That might be interesting depending on what the front office thinks of the upcoming draft's overall talent pool, but it's more likely that they'd seek an immediate impact player that fits in with the scheme more than Russell would.
There have been rumors that the Warriors could ship Russell off to the Minnesota Timberwolves for a trade package centered around Robert Covington.
That might fit schematically, but it'd be a gross undervaluing of what D'Angelo Russell represents.
The Golden State Warriors may have the ability to move D-Lo starting next week, but they won't do it simply because they can; they'll want to be floored. They'll want to maintain value for as long as they possibly can.
It's the name of the game when it comes with a tight salary cap situation. They were fortunate enough to snag an asset and now their only real options are to hold onto that asset or transform it into something that would elevate the Warriors yet again.
The most likely scenario is that Russell will continue suiting up for the GWarriors.
He'll continue his encore of last season's heroics by elevating a band of misfits. He'll prove that last season wasn't a fluke, that it wasn't a flash in the pan or some product of the perfect system for him.
But when the offseason rolls around, the Warriors will have one of their top assets at peak value. He'll have four years remaining on his contract. And he'll be relatively expendable for Golden State still.
If the Warriors have any chance of luring away a big fish like Giannis Antetokounmpo, then they'll need to have Russell's value maintained.
D'Angelo Russell is the ultimate bargaining chip. And the Golden State Warriors won't exchange him for just anything.
Not now. Not in a week. Not in a year.
It remains to be seen whether the experiment of the three-guard lineup will work or not, but it's not a bad experiment to wait out.
Patience has rewarded the Warriors in the past. And when looking back on this season in retrospect, we'll likely say the same thing.