Raiders: Could Andrew Luck be the starting quarterback in Las Vegas?
There's speculation that Andrew Luck could suit up for the Las Vegas Raiders next season. What dominoes would need to fall to make this long-shot hypothetical turn into a reality for Raider Nation?
When the 2019 season is over, the top storyline that will follow the Oakland Raiders to Las Vegas will be who will be given the starting quarterback role.
It appeared, at one time, that the obvious choice would be Derek Carr. This past NFL Draft, the Raiders front office at least entertained the idea of drafting a quarterback. Now, the spot on the roster may be more wide open than ever.
Enter Mike Florio of Pro Football Talk, who gave a tantalizing — yet unfounded — image of who might line up under center.
Andrew Luck. Back in football. In silver and black.
It has to be stated immediately. The dominoes would have to fall exactly the right way in order for something like this to happen. There's no doubting that.
However, if the Raiders are given the opportunity to pick up Andrew Luck, they will take that upgrade over Derek Carr in a heartbeat.
Luck abruptly retired from the NFL back in August, citing an arduous rehabilitation process and a consequent loss of love for the game. In a moving press conference, Luck pulled back the veil of what he'd been going through:
"It's been unrelenting. I felt stuck in it. The only way I see out is to no longer play football. It's taken my joy of this game away."
Those words sound like they're coming from a guy who's pretty set on his decision.
But crazy things have happened throughout sports history. Players have retired from football and returned. In 2008, Brett Favre went from announcing his retirement to reporting to camp in a matter of five months.
Favre, however, certainly wasn't fully committed to calling it a career back then. He admitted soon after his retirement that he had felt immense pressure coming from the Green Bay Packers to make a decision before that year's NFL Draft.
Luck, meanwhile, has said that he pictures himself teaching history to high school students.
In order for this insane hypothetical to work at all, the first step would be to get Luck interested in coming back to the game of football.
That could theoretically happen organically, with Luck finding an itch to return after being out of the routine for a short while. But you'd figure a full season off has been tremendous on his battered body.
The best shot of this happening would start with Jon Gruden lighting a fire under Luck. If there's anyone on the planet that might be able to spark something, it'd be Gruden.
Luck would be the perfect veteran quarterback project to insert into Gruden's offense as the team heads into Las Vegas.
Gruden has a proven track record of working with quarterbacks with experience — namely working with Rich Gannon. As talented as Gannon was, Luck's raw ability surpasses him, which makes for an intriguing fit.
If Gruden were able to give a rah-rah speech and relate to the struggles of Andrew Luck, then perhaps he could get him to consider suiting up again.
The next hurdle in this would be that the Indianapolis Colts have Andrew Luck's rights in case the 30-year-old ever does decide to come back to the league.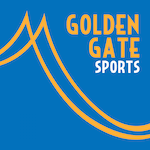 Want your voice heard? Join the Golden Gate Sports team!
Write for us!
In an interview on The Pat McAfee Show, Florio argued that the Indianapolis Colts would remain committed to Jacoby Brissett, even if Luck were to return.
However, I have a hard time accepting that they would have no interest in welcoming their quarterback back with open arms. And I have a hard time imagining that Luck would be set on leaving Indianapolis if he is able to rekindle his fire for the game.
If, however, the Colts are torn on which way they'd lean, then they could certainly listen to offers on Luck.
Assuming a connection between Luck and Gruden was already in place, Luck could request that the Colts look to trade him to Las Vegas. It wouldn't be too hard to imagine the front office respecting him enough to at least try to come up with a deal.
That all being said, Luck wouldn't come cheap. A first-round pick would almost certainly have to be headed to Indianapolis, regardless of what they planned to do with Luck if they kept him.
There's even a good chance the Raiders would have to give up more.
But if they bit the bullet and cashed in on some of their draft assets in order to gamble on a high-ceiling player like Luck, then the Colts would probably oblige.
Carr would then likely be outright cut with no hit in dead money. It's harsh, but the reality is that other teams would offer a mid-round pick at most for a quarterback like Carr, especially if the team was already linked to Luck.
Would it all be worth it? Maybe.
Obviously, Luck would have to be serious about returning to football. If he was still on the fence about coming back when he suited up for the Las Vegas Raiders, then he might just wind up teaching at his hometown high school after all.
But if Luck was fully invested and the Raiders were able to work a deal, then he could be a franchise-changing addition to a young, talented squad.
Andrew Luck has put up nearly 25,000 yards in his relatively short career. He's got just under 200 touchdowns. When he's on the field, he's elevated his team without a doubt.
He's a complete quarterback that oozes with all kinds of potential — he always has been.
Yes, it's beyond a long-shot that Andrew Luck suits up for the Las Vegas Raiders to kick off the 2020 season. It's a long-shot that Andrew Luck ever plays football again.
But Mike Florio is doing his best to speak this into existence.
If he can, Raider Nation might have a lot to look forward to when Las Vegas' ribbon-cutting finally arrives.