Raiders: Could signing Michael Crabtree save Derek Carr's season?
The Oakland Raiders have lacked consistency from their wide receiver corps all season long. Could signing Michael Crabtree be the low-cost jolt needed to reinvigorate the offense?
Oakland Raiders head coach Jon Gruden teased that there might be a shakeup of the wide receivers in the coming weeks. Maybe it's about time.
How drastic might that shakeup be? It's hard to say for sure, but Mitchell Renz of the Raiders Report suggested that the team might go out and sign former Raider and current free agent, Michael Crabtree.
Crabtree, of course, suited up with the Raiders from 2015 to 2017. In his time with Oakland, he went for 2,543 yards and 25 touchdowns.
Crabtree most recently played for the Arizona Cardinals, but was cut after just two games.
Before anyone envisions a comeback of the Crabtree of old, the reality is that he's 32-years old and hasn't been picked up by a team since being cut by Arizona. That's a red flag.
He would not be a season-changing acquisition that would thrust the Raiders into Super Bowl contention. But he still brings value to the table that is worth taking a look at.
While he's been sitting at home for the past two months, he might be the kind of shakeup that the Raiders would consider, given their recent skid.
It's been a rough couple of weeks for the Oakland Raiders' offense — that much is certain. But days removed from last weekend's loss to the Kansas City Chiefs, the team is looking ahead at what's coming.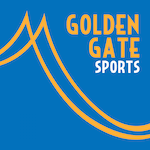 Want your voice heard? Join the Golden Gate Sports team!
Write for us!
In the near future, the Raiders are tasked with salvaging a season that's gone from a potential playoff berth to sitting at .500.
For the more distant future, the Raiders have serious questions about the mainstays of their offense. Can the team get by if their passing game is run almost exclusively through the tight ends? Is their run game good enough to offset questions about Derek Carr?
One of the key lowlights of the loss to Kansas City last Sunday was that Carr was only able to complete a single pass to his wide receivers before his garbage-time touchdown drive.
That's not cutting it.
And while it's easy to pin the majority of the blame on the man under center, it's worth noting that the wide receiver corps hasn't been spectacular as of late, either.
The receiving corps put up a total of just four catches on eight targets for 34 yards against the Chiefs. It doesn't take a football whiz to figure out that that isn't very good.
One of the major talking points on Sunday's broadcast centered around the wide receivers' inability to separate from the Kansas City defenders.
After the unceremonious departure of Antonio Brown, there wasn't exactly a full cast of exciting receivers. Still, the names left have been disappointing. Tyrell Williams hasn't exactly lived up to the hype — only connecting on completions 62.3 percent of the time.
Young players like Hunter Renfrow, meanwhile, are sidelined with injuries that have opened the door to anyone who can suit up and might be able to catch a football.
Perhaps the offensive issue goes beyond Carr's limitations, factoring in that the personnel just isn't enough to bolster a quarterback that has hovered between just-above and just-below average.
But perhaps it goes deeper than limitations of personnel.
Carr has been able to thrive on connections with certain players. We've seen it this season with his ability to throw to Darren Waller when he's in a pinch.
Sunday was no different. Waller had a big day yet again, and tight ends and running backs converted 16 catches on 22 targets.
Carr has thrived in situations where he has felt that he can lean on players and continue to feed them the ball. Conversely, he's shrunken in situations where he's frustrated and limited on options.
A potential Crabtree signing would come cheap and would be just as low risk as any other name made to line up for snaps.
This isn't a situation where he would be preventing top-of-the-line prospects from getting valuable playing time. This is a last-ditch investment in trying to see if Derek Carr can incorporate a deep-field offense still.
What Crabtree offers the Raiders — and specifically Carr — is proven chemistry. His numbers might not show the full picture, but his connection with DC was undeniable during his tenure.
Maybe a reunion between the embattled quarterback and aging wide receiver could inspire some much-needed confidence in Derek Carr. If it does, it may buy him some more time with the franchise.
And if it doesn't, it makes the Raiders' first move of the offseason that much more apparent.