Oakland Athletics: Breaking down the Jurickson Profar trade
On Monday, the Oakland Athletics struck a deal sending Jurickson Profar to the San Diego Padres and kicking off what is bound to be a busy offseason for the front office.
There were rumblings as the offseason began that the Oakland Athletics' front office would have a busy December. They haven't failed expectations yet.
With their first major move of this young offseason, the A's dealt Jurickson Profar to the San Diego Padres. Headed back to Oakland is catching prospect Austin Allen and a player to be named later.
Profar, of course, was once regarded as a top prospect years ago when he was in the Texas Rangers' system.
When the A's acquired him from Texas as part of the Emilio Pagan trade last offseason, fans were interested in the high-ceiling gamble being made.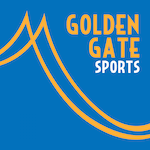 Want your voice heard? Join the Golden Gate Sports team!
Write for us!
But Jurickson Profar became one of the more frustrating players to watch in 2019.
His overall numbers on paper look fine — 24 doubles, 20 home runs, 67 RBI, 65 runs, 9 steals, and a 0.8 WAR. But the eye test said a lot more than those figures.
Hovering just over the 'Mendoza Line' for the majority of the season, Profar finished the year batting .218. Even that figure doesn't fully grasp the player that he was. At times, Profar looked like he could be a legitimate number five-hitter in the lineup.
At other times, he looked like he was blindfolded and spun around a couple of times before stepping to the dish.
In the field, Profar had somewhat lofty expectations in filling the void left by Jed Lowrie's departure in free agency. While Lowrie was never an exceptional defender in terms of range, his consistency on the field was a big plus.
Profar, meanwhile, had a handful of athletically driven plays sprinkled across the summer months, but completely lacked any command of his defensive position.
Just a couple months into the season, Profar would begin short-arming lollipop throws over to test the ability of perennial Gold Glove winner Matt Olson. When it came to relaying throws on double plays, Profar would instinctively double-clutch and often airmail throws.
By the end of the season, Jurickson Profar had lost out on being penciled in as the everyday second basemen. He got a couple of starts in the outfield and made some appearances elsewhere, but it didn't save his season.
This deal with the Padres clarifies what the A's plan is with second base moving forward.
There are several internal options who could potentially eat up a sizable portion of the starts at second — Sheldon Neuse, Chad Pinder, Franklin Barreto, and Jorge Mateo. Any combination of those names could wind up sharing time there.
It would be a safe bet to assume that Neuse would get a consistent amount of playing time at second, as he was the one who ultimately started replacing Profar as the 2019 season wound down.
Pinder getting more time at second base isn't out of the question, either. But it's more likely that Bob Melvin will continue looking to utilize him as an ultra-utility man off the bench.
Mateo and Barreto would have to have a big Spring to force their way into the conversation.
For the latter name in that pairing of unproven prospects, he'll have to survive what will surely be an offseason where the Oakland front office continues to actively seek deals.
The A's could, in theory, look externally at second base candidates either through free agency or trade, as well. The team hasn't shied away in recent years when it comes to looking at a veteran player for a year.
Beyond the questions at second base, the acquisition of Allen all but confirmed the eventual corresponding move of non-tendering Josh Phegley.
Phegley, now almost 32, had one of his most complete seasons earlier this year, playing in 106 games. However, his .239/.281/.411 line wasn't nearly enough to warrant taking time away from Sean Murphy, who is being groomed as the next young positional star.
Allen, meanwhile, is a 25-year-old, left-handed catcher who excelled at the Triple-A level last season. His .330/.379/.663 line with 21 homers in 67 games shows immediate promise.
Allen had limited appearances at the major league level, so there's still a period of growing pains that should be expected.
Still, with Murphy slated to receive the majority of playing time behind the plate next season, taking a flyer on a young, left-handed catcher with upside shown at the Triple-A level makes sense.
When evaluating the whole of this trade, it cannot be stressed enough that the Oakland Athletics would have most likely non-tendered Jurickson Profar had no deal been struck.
The team has done what it takes to cut costs and avoid higher-priced arbitration hearings. Profar would have been one of those casualties, and he would have been converted into zero assets had he been non-tendered.
Regardless of what Austin Allen is able to do at the major league level next season, bolstering the catching depth with a young player as opposed to a veteran who might demand more playing time demonstrates Oakland's commitment to Sean Murphy.
The move also gives some insight to what the A's might intend on doing with playing time at second base.
The position will continue to be a spot to watch as the offseason rolls on, but Neuse and others are working their way into the conversation for regular playing time.
Jurickson Profar's time in Oakland came and went to the same tune of the Brett Lawrie's of yesteryear. But fans can rest easy knowing that the A's were able to get something of value back in this trade.
And perhaps we can hold our breath less on throws to second base to first next season.