Oakland Athletics: Why Blake Treinen might be traded to the New York Yankees
Recent reports indicate that the Oakland Athletics are engaged in talks with the New York Yankees. Could Blake Treinen be wearing pinstripes as soon as next season?
The Oakland Athletics have been one of several teams that have felt the crunch of the 40-man roster cutoff, which made a casualty of Jharel Cotton. But unlike other teams, there's secondary squeeze looming.
The almighty dollar.
In recent weeks, Blake Treinen — unsurprisingly — has been shoved into the spotlight of trade speculation.
Treinen, of course, had a disastrous season in 2019. He posted a 4.91 ERA, saw a dip in strikeouts, and lost his role as closer to Liam Hendriks. It wasn't a case of bad luck either; the peripherals were awful.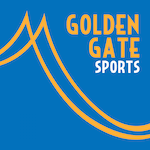 Want your voice heard? Join the Golden Gate Sports team!
Write for us!
Just a year prior, Treinen put together arguably one of the most dominant single seasons in Oakland A's history. He was automatic in the ninth, cruising to 38 saves and putting together a 0.78 ERA across 80 innings of work.
But if there's one thing that must be expected out of baseball, it's that relievers are absolutely the most volatile.
Treinen's WHIP ballooned from an impressive 0.83 all the way up to 1.62. His ERA+, an advanced metric that adjusts pitchers to their relative competition, plummeted over 400 points.
Treinen's 2018 season was historic. He posted the lowest ERA in the history of the MLB for any pitcher with at least eighty innings pitched.
And then it all disappeared.
The big issue for Blake Treinen in 2019 was fairly obvious — he lost the control that made him so devastating in his previous year. Although his signature sinker danced around the zone, he could throw it over for strikes whenever he wanted.
That wasn't the case this past season.
He lost control of his sinker and allowed it to be left up in the zone. His slider became nonexistent because he couldn't ever get it to fall into frame. Treinen's confidence took a beating.
He allowed his walk percentage to double from one season to the next. And more alarmingly, this was a returning issue rather than a new one — it's what limited his success when he was a Washington National.
The Oakland Athletics would hold onto Blake Treinen and give him another shot this season if they really could. At 31 years old, he enters into the final year of his arbitration. But that's exactly what's holding the A's back.
Treinen is set to make about $7.8 million next season.
The reality is that the Athletics are going to want to cut costs between now and Opening Day. They know that they'll eventually have to pony up some serious money if they want to lock down names like Marcus Semien, Matt Olson, and Matt Chapman.
Treinen offers an intriguing trade piece for teams looking to solidify their bullpens. Though Treinen struggled last season, it isn't out of the realm of possibilities that he could come back to form after an offseason to heal up.
The Yankees are in somewhat of a similar issue as the A's in that they have players in their system that are being blocked from making a name for themselves in the majors.
A swap of a couple of these prospects running out of time might be right up the A's alley. Treinen isn't going to reap any prized prospect but getting money off the books and filling out the AA and AAA rosters would be a win for Oakland.
The Evil Empire would be more than happy to take a chance on Treinen and his near-$8 million contract. It comes with a risk in that Treinen will be forced into a situation where only ground balls can save him, however.
Treinen's struggles with the home run ball are worth being concerned, but, for the Yankees, it's a risk worth taking on. They may end up letting Aroldis Chapman walk if the money isn't right. And that might free up late-inning opportunities for some new, clean-shaven faces.
There's no pressure for the A's to rush into any trade of Treinen — or any player for that matter — during the next two months.
But Treinen is an intriguing enough gamble to lure in a team looking to strike it rich. The A's have to at least entertain offers until Spring is finally here.