Cal Football: Bears gain much-needed momentum ahead of bowl game
The Cal football team gained some much-needed momentum ahead of their awaiting bowl game matchup with their 28-18 victory over UCLA on Saturday.
The Cal football team will be carrying some extra momentum with them when bowl season comes around after defeating the UCLA Bruins by a final score of 28-16 on Saturday.
The Bears had already secured a bowl berth — for the second year in a row — with their victory the previous week over Stanford in the Big Game, but that didn't mean that Saturday's game was any less important.
It's incredibly important for teams to get their spirits up and build some momentum ahead of their bowl matchups. And a loss to a lowly UCLA team that had been outscored 101-38 in their previous two games would have been disastrous.
But the Bears managed to avoid a potential upset with a convincing win over their in-state rivals.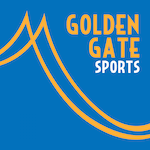 Want your voice heard? Join the Golden Gate Sports team!
Write for us!
We saw last year just how important momentum could be when going into a bowl game. Last season, Cal fell to Stanford in their regular-season finale before putting forth a dud of a performance in their 10-7 Cheez-It Bowl loss to TCU.
It isn't a stretch to say that the extra momentum and peace of mind can really benefit a team going into their final game of the season. And fortunately, it appears as though Cal will have plenty of momentum on their side.
With victories in their last two games, a Cal team that looked lost around a month ago has finally hit its stride. That's mostly due to a healthy offense led by a revived Chase Garbers.
The sophomore quarterback has been forced out of games twice this season as a result of injuries but on Saturday he put together one of his better performances. Garbers finished with 230 passing yards and two total touchdowns as he led Cal to another victory.
But what's allowed him and the offense to find so much success has been the offensive line. After a few rough weeks, Cal's offensive line is finally starting to gel and develop continuity — certainly a promising sign for the offense.
Even running back Christopher Brown Jr. was able to get things going after some lackluster weeks finishing with 111 rushing yards and a pair of scores. This Cal offense can be pretty effective when everything is working and we saw that firsthand on Saturday.
Cal now has one final game remaining in their season as they will look to secure their eighth victory for only the second time since 2009 and the first time since 2015.
Where they will be playing, however, is yet to be determined.
With their victory on Saturday, the Bears improved to 7-5 (4-5) in a tie for second place in the Pac-12 North Division. The two most likely bowl destinations for Cal seem to be the Las Vegas Bowl or the Redbox Bowl at Levi's Stadium.
Either way, we should find out no later than the December 8th deadline.
It's been a successful season for Cal Football as the Bears have exceeded many people's expectations. Obviously, after a 4-0 start, fans likely had bigger things in mind than a seven or eight-win season.
But with all the injuries and misfortune this team has suffered in 2019, it's impressive that Cal has managed to win as many games as they have.
One game remains and Cal will enter that game with momentum on their side.