San Francisco Giants should give Shaun Anderson a chance to be the closer
The San Francisco Giants will need a replacement for Will Smith in the ninth inning and it would be wise for them to give Shaun Anderson a chance to be the closer.
The San Francisco Giants entered the 2019 offseason knowing that two of their top pitchers from a year ago could very well be leaving them in the coming months.
And before the offseason could really properly take off, the first of those two dominos officially fell.
Closer Will Smith declined his qualifying offer from the Giants and inked a deal with his hometown Atlanta Braves. The contract is three years with a fourth-year club option and is worth a total of $39 million.
For that price, the Giants were likely never willing to match.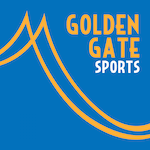 Want your voice heard? Join the Golden Gate Sports team!
Write for us!
Smith was arguably one of baseball's best closers last season as evidenced by his 2.76 ERA and 34 saves that earned him his first All-Star appearance. But even despite his stellar play, the Giants were never going to pay top dollar for a closer given the current state of their roster.
It makes sense, but this decision now leaves the Giants with a huge hole in the ninth-inning role. While it's still possible the team makes a move to bring in a veteran free agent, it's unlikely that they sign any notable names.
Besides, it might just make the most sense to turn to internal options for a solution.
Perhaps the most obvious replacement would be a veteran such as Tony Watson, but his ceiling remains relatively low. And the next most experienced reliever on the team in Trevor Gott just doesn't have late-inning stuff.
The preferred replacement would be Reyes Moronta as the flashy right-hander absolutely has closer potential, but he will unfortunately be sidelined until at least August recovering from a torn labrum.
But there is one under-the-radar option that isn't being discussed very much. And that revolves around giving young right-hander Shaun Anderson a chance to be the team's new closer.
Anderson was a college closer at the University of Florida but debuted with the Giants last season as a starting pitcher. The 25-year-old would make 16 starts in his rookie season struggling along the way before being placed in the bullpen upon the trades of various Giants relievers.
And when asked to place a late-inning role, Anderson actually performed pretty well.
A few bad outings inflate his season numbers, but over a stretch from September 5th to September 13th, Anderson made four appearances allowing just one hit while earning his first two career saves.
The former Florida standout also tallied seven total strikeouts in 4.1 innings pitched flashing his late-inning potential.
Is this a small sample size? Absolutely, but Anderson has proven his clutch ability in the past while closing in college. And with a pitching staff devoid of much late-inning potential, it might make sense to give Anderson a shot to close games.
Outside of Watson and Gott, the Giants will also likely have younger relievers such as Sam Coonrod, Jandel Gustave, and Tyler Rogers in the mix, but Anderson probably has the best potential of them all.
The Giants could still opt to use Anderson as a starter, but he seemed more comfortable in his role as a reliever and he could very well have a future in the team's bullpen.
Shaun Anderson is an intriguing prospect and it will be interesting to see how the Giants make use of him in 2020.
Perhaps he could find his true calling in the ninth inning.