Raiders: Signing Colin Kaepernick would be the correct decision
Colin Kaepernick returned in the form of a highly anticipated workout session that had its share of controversies. The Oakland Raiders might be smart to strike a deal with him before anyone else.
Since his abrupt departure from the league in January 2017, Colin Kaepernick has elevated himself to one of the most hotly debated "What if?" stories of the NFL.
This past Saturday, that topic was revisited.
Word around the league that he'd be hosting a private workout for any teams who wished to attend leaked out to social media. Fans clamored at the idea that Kaepernick may be getting a legitimate shot after all.
But in a fitting development, disagreements between Kaepernick and the NFL led to a last-minute whirlwind on the day of the private session.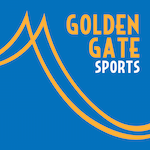 Want your voice heard? Join the Golden Gate Sports team!
Write for us!
Kaepernick, who originally intended to host his private workout at the Atlanta Falcons' facility, questioned the transparency of the event — wanting to ensure that the NFL wouldn't have the ability to hide his showcase.
In a last-minute decision, Kaepernick instead took his session to a local high school football field. The 25 teams that were slated to attend his original workout were cut to just eight.
In the end, Kaepernick got what he wanted out of the showcase. Video found its way to Twitter and fans used snippets to bolster their cases on why Kaepernick should be in the league after all.
However, the workout didn't reveal anything that we didn't already know — good or bad.
Kaepernick still has a cannon for an arm. He can still throw off the run and still has good speed. He's an athlete. He undoubtedly has, at the very least, the talent to be a second or third-string quarterback on one of the 32 teams in the league.
But it comes with an additional price that doesn't come with the likes of, say, Tim Boyle, who has about as much media traction as a "Me and The Chimp" reboot.
Kaepernick is provocative. His workout confirmed that without question. He's going to do things his way, and there will be a constant assessment as to whether the organization he's with is treating him fairly.
There's still a way for Colin Kaepernick to wind up in the league again. But it'll take a perfect storm for him to find his place.
There is one of three team archetypes that will be looking at him.
The first is a team that has their starting quarterback and has no hesitation in keeping things the way they are. Kaepernick could be signed by a team like the Seattle Seahawks and be the backup to Russell Wilson without anyone legitimately arguing that Seattle should sit Wilson.
The second is a team that has no hope when it comes to a starting quarterback and has nothing to lose. The Chicago Bears have one of the worst offenses in the league. Could taking a flyer on Colin Kaepernick be worse than trotting Mitchell Trubisky out there?
Probably not.
The third archetype is a team that isn't afraid of the impending circus that comes with Kaepernick.
There's no doubt that Kaepernick, in terms of ability, deserves a shot just as much as the other backups considered in the league. But a team that takes him on needs to have a fanbase that is loyally committed to every waking decision made by their franchise.
The Oakland Raiders wouldn't shy away.
It is true that the Raiders weren't in attendance at Kaepernick's secondary workout, but that doesn't mean that they weren't interested in the first place. The video is still out there. They were going to receive video of the workout one way or another.
Kaepernick presents the Raiders with a legitimate option should anything disastrous happen to Derek Carr in the final weeks of the season.
The Raiders very well could find themselves contending for a Wild Card spot — if not contending for the division — and fans have already lived through the dread of making the playoffs but not having their quarterback available to play.
The backups to Carr are questionable. The backup situation heading into the season was more a case of having nothing to choose from rather than having an abundance to choose from.
When it comes to Jon Gruden and his brain trust, the Colin Kaepernick package that comes with some amount of controversy isn't a distraction. It's a discount. It's a chance for the Raiders to swoop in and pick up an asset at a lower price.
The Raiders still have to be subscribed to the theory that any press is good press. This is, at least for the Raiders, a low-risk option that gives them some sort of reasonable backup for Carr heading into a crucial part of the season.
This isn't calling for Derek Carr's job — the fanbase will remain committed to Carr whether his backup is Colin Kaepernick, DeShone Kizer, or Jim Plunkett.
But for a team that will do what it can to generate interest in the organization as they get ready to head to a new stadium, this should be a no-brainer.
If there's any coach in the league that could utilize the raw athleticism of Kaepernick, it's Jon Gruden.
This organization has lived through the ridiculousness of so many players who have created more of a circus than Kaepernick ever could. Gruden could connect with Kaepernick and direct his energy toward something invaluable for the Raiders as early as this season.
There is no concrete guarantee that the Oakland Raiders have genuine interest in Kaepernick. But the opportunity for a mutually beneficial relationship is there.
And it may only be a matter of time before we see Kaepernick back in the Bay Area.