Warriors: 3 statistics that demonstrate the insanity of the team's injury woes
The Golden State Warriors have seen their 2019-20 season decimated by injuries. Here are three unfortunate statistics that demonstrate this historical injury streak.
The Golden State Warriors have been the recipients of some of the worst injury luck in modern NBA history. It can be difficult to contextualize just how unfortunate the Warriors have been with the health of their roster.
But a few simple statistics could help shed light on the issue.
Dating back to the very end of last season, the Warriors have seen Kevin Durant, Klay Thompson, and Stephen Curry all go down with serious, long-term injuries. On top of that, both Draymond Green and D'Angelo Russell have missed time this season as well.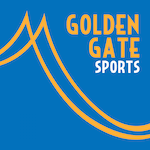 Want your voice heard? Join the Golden Gate Sports team!
Write for us!
But the Warriors injury woes don't stop with their All-Stars.
An already thin bench has been riddled with injuries to the point where the Warriors have just nine active players at the moment. For context, the NBA requires teams to have at least eight healthy players.
While regression was undoubtedly expected this season, injuries have decimated what was already a thin roster. And now, Golden State will just be lucky to survive the season with enough healthy players.
With that, let's take a look at three statistics that help tell the whole story of the Warriors' injury troubles this season.