San Jose Sharks win ugly and extend winning streak to six games
The San Jose Sharks didn't play their best game of the season, but they still escaped with a 4-3 victory over the Detroit Red Wings to extend their winning streak to six games.
The San Jose Sharks have managed to completely turn their season around courtesy of a six-game winning streak made possible by some excellent play and a little bit of luck.
Not only have the Sharks been winning games as a result of their increased level of play, but on Saturday night they proved that they could also find ways to win ugly.
Riding a five-game win streak, the Sharks hosted the Detroit Red Wings in a game that was honestly one of their easiest in recent weeks. After victories over teams like the Nashville Predators and Edmonton Oilers, many viewed this as a potential trap game.
And despite the Sharks coming away with the victory, it certainly turned out to be just that.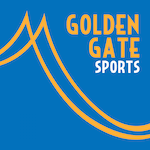 Want your voice heard? Join the Golden Gate Sports team!
Write for us!
San Jose was outshot, outhustled, and all-around outplayed for the majority of the evening. They were only bailed out by the impressive play of a few select players which made up for the lackluster play of most of the team.
In particular, goalie Martin Jones continued his recent streak of excellent performances and while the final stats may not look all that impressive, his play kept the Sharks in the game. Jones finished with 25 saves on 28 shots including multiple saves at key points of the night.
Perhaps his most impressive came midway through the second period when Jones halted a rebound attempt from Brendan Perlini with a beautiful kick save. That's not even including his numerous clutch stops in the shootout.
Aaron Dell has been left on the bench as a result of Jones' recent play and while he will eventually need to take a rest day, it's wise for the Sharks to ride the hot hand while they can.
Elsewhere, Kevin Labanc had his best game of the season scoring a first-period goal that would be the start of a brilliant evening for the young forward. Labanc also managed two assists and scored the only shootout goal to lead the Sharks to victory.
It's been a disappointingly slow start for Labanc but more games like this will help solidify himself as a future building block for this San Jose Sharks team.
Overall, the Sharks had put together significantly more complete games in recent weeks. They've been much more proficient at even strength and their defense that struggled a ton early on has seemingly found its groove.
But the Sharks didn't put out a complete, four-line performance on Saturday and their defense was bailed out by Jones on more than one occasion. That said, they found a way to win.
With the team back at a .500 points percentage at 10-10-1, the Sharks have managed to claw their way out of the early-season hole that they dug for themselves. Who knows where this team will end up months down the line.
But if they're looking to return to the postseason, they're going to have to win games like this one where they're simply outplayed. Putting together complete games is obviously an important part of success in the NHL.
And so too is winning ugly.