San Francisco Giants: Don't expect Madison Bumgarner to return in 2020
San Francisco Giants legend Madison Bumgarner is officially set to hit the open market this offseason. And while many will hope for a return, don't count on it to happen.
The San Francisco Giants are in the middle of a complete organizational overhaul. The beloved core that shaped the team's roster over the past decade is merely a shell of its former self — and Madison Bumgarner is a perfect example of this.
One by one the core has begun to fall and it's clear now that the team is in full rebuild mode. In reality, the Giants have been rebuilding for the past couple of seasons, but the overhaul was never going to be a one-offseason fix.
This is a multi-year process that is far from complete.
And while it may be sad to see players who once meant so much to this franchise — players who quite literally brought championships to San Francisco — depart for other teams, the change is inevitable.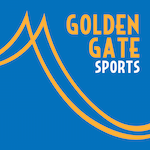 Want your voice heard? Join the Golden Gate Sports team!
Write for us!
The change is necessary.
Players such as Brandon Belt and Brandon Crawford are only hollow caricatures of players they used to be. Their skills have diminished, their bodies widdled away and swallowed by the soul of father time.
And even a Giants icon such as Madison Bumgarner is not immune to this phenomenon.
While still a solid, capable pitcher, Bumgarner isn't the bonafide ace that he was at one point in his career. Just a few years ago, Bumgarner was one of the premier pitchers in the game and would have been a true No. 1 starter on nearly every MLB team.
Now, he's lucky if he's a team's No. 2 option.
Again, that's not bad at all. And on the free-agent market, that should likely drive plenty of interest his way — especially considering his pedigree and prior postseason dominance.
The Giants — among their many flaws — could absolutely use some additional help in their rotation. Veteran starters Johnny Cueto and Jeff Samardzija will return next season and the team will likely ask youngsters Tyler Beede and Logan Webb to fight for rotation spots too.
But outside of that top duo, it's pretty unclear who else begins the year in the starting rotation. A player like Bumgarner would be a massive addition and it would keep the rotation afloat for the time being.
That said, it might just be time to move on.
With the Giants continued emphasis on a youth movement, it makes more sense to give extra opportunities to young players like Shaun Anderson and the aforementioned Beede and Webb as opposed to paying big money to a 30-year-old veteran.
At the end of the day, baseball is a business. And business will unfortunately always trump emotion.
Sure, the Giants would likely be interested in bringing Bumgarner back at the right price. But even given their history, it's unlikely that the four-time All-Star gives the team much of a discount.
Bumgarner has made it clear that he would like to sign with a contender and it's pretty apparent that the Giants aren't going to be that this season or likely any time soon.
On top of that, the Atlanta Braves are a team that has shown interest and signing there would allow Bumgarner to move closer to his home in North Carolina.
With a surging market, a desire to play for a winner, and a clear runaway favorite, Bumgarner's time in San Francisco seems all but over at this point. But as sad as that may be, it might ultimately be for the best.
As the Giants continue to tear down the core that once reigned atop the MLB for nearly half a decade, Madison Bumgarner's departure will represent the largest domino yet to fall.
He won't be the first to go, and he certainly won't be the last.