49ers: Game breakdown and prediction for Week 11 against Arizona Cardinals
An emotional week for the San Francisco 49ers now leads up to a rematch with a quarterback who pushed them to the brink of defeat two weeks ago.
The San Francisco 49ers are undefeated no more after a 27-24 overtime loss to Russell Wilson and the Seattle Seahawks on Monday Night Football this past week in what could be an early favorite for 'Game of the Year.'
The Niners might have went down, but they went down swinging and proved to be a tough out no matter who they're playing or who is injured on their team.
Their defense made a ton of plays in this game, most notably the interception by Dre Greenlaw in overtime to help set up the potential game-winning field goal. At the end of the day, they just got unlucky in a couple of small areas and Russell Wilson did what Russell Wilson does.
They'll get another crack at the Seahawks in Seattle on the last day of the season, and I'd give them a very good chance to get this win back if they continue to play how they're playing now.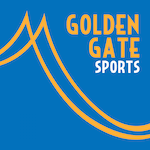 Want your voice heard? Join the Golden Gate Sports team!
Write for us!
What lay in front of the 49ers now is a dangerous trap game coming off such an emotional loss and damn-near Super Bowl atmospheric game with the Seahawks.
Two weeks ago, they met Kyler Murray and the Cardinals in Arizona and wound up with a battle down the stretch that Jimmy Garoppolo had to save the day on.
This time around, though the game is back in San Francisco. The Niners have to be really careful not to sleep on a team they just beat and is also coming off a tough loss in Tampa Bay last week.
This is a spot where Murray and the Cards can catch the 49ers, so even though I'll still be taking the Niners in this game, I'll be going with the Cardinals +11, so a score of 26-23 in favor of San Francisco.
What is going to win the day for the 49ers is their pass rush. Arizona has one of the worst offensive lines in football that let up three sacks last time out to this 49ers pass rush.
On the season, their line has let up 32 sacks of Murray, which comes in at fifth-worst in football. Looking at this 49ers defensive line stacked with first-rounders, it seems pretty cut and dry that they'll be able to put pressure on Murray throughout the entirety of this game.
Arizona will keep it close and push the 49ers once again, but I think the better team comes out on top here in the 8-1 49ers. I'm expecting a very similar game to that of two weeks ago in Phoenix.