San Jose Sharks: What happens with Mario Ferraro once Radim Simek returns?
The San Jose Sharks have seen young defenseman Mario Ferraro play exceedingly well through 14 games. But what happens when Radim Simek returns from injury?
San Jose Sharks defenseman Mario Ferraro has been one of the few bright spots in an otherwise dark season for the team so far. The Sharks currently sit with a 4-9-1 record among the worst teams not only in the Western Conference but in the entire NHL.
It wasn't supposed to be like this, but that's what happens when you're statistically the worst 5-on-5 team in the league. That said, their special teams play has been perhaps the best in the NHL so it's unclear what to think.
The Sharks are weird and confusing, and they're definitely underachieving. But one player who hasn't underachieved thus far has been Ferraro.
The 21-year-old was a surprise to make the roster out of training camp, helped by numerous injuries to the team's blue-liners. That said, he's more than held his own through 14 games this season.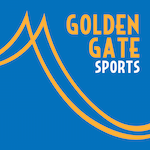 Want your voice heard? Join the Golden Gate Sports team!
Write for us!
A quick glance at the stat sheet will show just a lone assist in his brief NHL career, but his value has superseded mere statistics as if often the case with hockey players.
Ferraro has been a smart defender holding his own against odd-man rushes and making numerous plays to prevent opponent's scoring opportunities. And despite only showing up on the stat sheet once, he's made a few noteworthy plays in the offensive zone.
The 2017 second-round pick has a knack for keeping plays alive in the offensive zone giving the Sharks more scoring opportunities as a result. Unfortunately, San Jose simply hasn't been able to capitalize more often than not.
Paired with Brent Burns on the top defensive pairing, Ferraro is averaging over 15 minutes of ice time per game — an excellent figure for a 21-year-old receiving his first taste of NHL action.
Unfortunately, his success may be short-lived out of necessity.
Last season's breakout star Radim Simek is recovering from a brutal knee injury suffered in a game against the Winnipeg Jets back in March. While the team hoped he would be ready for the regular season, that unfortunately wasn't the case.
But Simek recently began his rehab assignment down in the AHL with the Barracuda and could be making his return before long. The 27-year-old excelled last season when paired with Burns and the Sharks put together an incredible 29-9-3 stretch with him in the lineup.
Once Simek took over for Joakim Ryan as Burns' running mate, the Sharks began to flourish.
But with Ferraro filling that role and doing so effectively, what happens now when Simek returns? Simply put, it's hard not to pair Simek and Burns back together after the success they had last season.
Despite Ferrao's impressive start, the pairing of he and Burns simply hasn't been leading to wins. And wins aren't everything, but it's difficult to resist the temptation to go back to what worked so well and led to success last season.
If so, where does that leave Ferraro?
Unfortunately, the rookie has the misfortune of being a left-handed defenseman in the Sharks lineup which already puts him at a disadvantage. Outside of Simek, Marc-Edouard Vlasic and Brenden Dillon make up the rest of the southpaw defensemen.
And it's unlikely we see the Sharks decide to remove either of them from the starting lineup.
Tim Heed seems the most replaceable but Ferraro is left-handed while Heed is right-handed making that an unlikely swap as well.
Despite his early success, Ferraro may soon find himself sent back down to the AHL to wait for the time being. It would likely be better to do that than to have him sit on the bench as the team's seventh defenseman.
Ferraro is still very much a part of the future and his impressive showing this season hasn't gone unnoticed. But the very injury that allowed him this opportunity, to begin with, may soon be the thing that takes it away.