San Jose Sharks: The possible impact of Joe Pavelski playing Game 7
The San Jose Sharks couldn't put the Colorado Avalanche away on Monday night and will now play a Game 7 on Wednesday. They will be hoping for the return of their captain Joe Pavelski in that game.
The San Jose Sharks had a chance to seal the deal on Monday night and defeat the Colorado Avalanche in six games, a victory that would see them advance to the Western Conference Finals for the first time since 2016.
However, a 4-3 overtime loss now sees them heading back home to "The Tank" for their second consecutive Game 7 of these 2019 Stanley Cup Playoffs. The Sharks and Avalanche have been neck-and-neck with each other trading wins throughout the entire series. In fact, no team has been able to win two in a row to this point.
If history repeats itself, then the Sharks should find themselves moving on to play another game. But it's unlikely that San Jose will be relying on superstition and chance to win on Wednesday night.
Fortunately, the Sharks could be in line for a major momentum-changer and difference-maker to return to their starting lineup.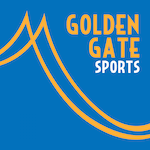 Want your voice heard? Join the Golden Gate Sports team!
Write for us!
In what could be a fairy-tale homecoming for the ages, captain Joe Pavelski is expected to be a game-time decision for the Sharks Game 7 matchup on Wednesday. Pavelski suffered a head injury during San Jose's Game 7 meeting with the Vegas Golden Knights two weeks ago and hasn't played in a game since.
Inadvertently, Pavelski's injury is a significant reason as to how the Sharks are even playing hockey in May.
After Pavelski suffered a cross-check to the head by Golden Knights forward Cody Eakin, the Sharks were given a five-minute power play despite the hit appearing to be inadvertent. San Jose would wind up scoring four goals during the man advantage to complete one of the greatest comebacks in team history.
However since then, the Sharks have evidently missed their fallen captain.
While the likes of Logan Couture, Tomas Hertl, and Timo Meier have stepped up in his absence, the sheer presence of having their unquestioned leader and captain on the ice would be crucial in its own right. His popularity among the fanbase and team alike helps incite enthusiasm around the franchise and energize the team.
If anything, his legacy has only grown following his recent injury.
To use the old adage, Pavelski "took one for the team" and the Sharks are eternally grateful for that. When Pavelski's image was shown on the center-ice cube during the team's Game 5 matchup at SAP Center, the crowd went absolutely ballistic in applause for their returning captain.
Pavelski has become a hero, and we could only imagine the reception that he will receive from San Jose faithful if he were to return on Wednesday night. SAP Center has been a safe haven for the Sharks this postseason as the team hosts a healthy 5-2 record while playing on their home ice.
Just try and conceptualize what the arena would sound like if Pavelski were to suit up for Game 7. Forget home-ice advantage, this would be home-ice supremacy.
From an emotional standpoint, it isn't hard to see the type of impact Pavelski would bring to the team. But from an on-ice performance standpoint, his presence could be just as significant.
If Pavelski were to play in Game 7, it's likely that he would replace forward Gustav Nyquist on the first line. Both his linemates — the aforementioned Couture and Meier — have been on an absolute tear this postseason and the re-introduction of Pavelski into the starting lineup would only help them going forward.
Pavelski could also provide a big boost to a Sharks powerplay that has been struggling all series long. San Jose has just two power-play goals on 17 total opportunities as the unit has been mostly slowed down by Colorado's excellent penalty kill. Pavelski had a team-high 12 goals during the regular season meaning that his return could help light a fire underneath the struggling unit.
Expect either Joonas Donskoi or Micheal Haley to be scratched if Pavelski suits up on Wednesday.
From both a performance and emotional standpoint, Pavelski's return could help ignite a Sharks team looking to return to the Western Conference Finals and put an end to a history of disappointing postseason finished.
This could finally be the year that the Sharks emerge victorious and capture their first Stanley Cup that has alluded the franchise for far too long. But to do so, they will need the help of their fearless leader, Joe Pavelski.